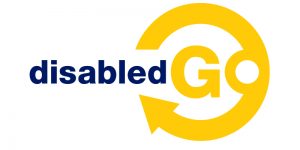 How accessible are Cambridgeshire places and venues?
DisabledGo and Cambridgeshire County Council are teaming up to offer an online service detailing 2000 places across the county.
DisabledGo publishes detailed access information on well over 125,000 places of interest across the UK and the Republic of Ireland – ranging from restaurants, hotels, pubs and bars to cafes, museums and universities.
Every place is visited and assessed for things such as as automatic doors and ramps, as well as lighting, colour contrast, signage and background noise.
Now Cambridgeshire will go under the microscope.  And to promote the new project,  events are being held across five Cambridgeshire districts so that residents can find out more about the project – and to suggest venues they'd like to see surveyed and included in the guide, likely to launch in the summer of 2018.
Cambridge City – CANCELLED
East Cambridgeshire – CANCELLED
South Cambs – CANCELLED

Huntingdonshire 
Tuesday October 3
6.00-7.00pm
Hinchingbrooke Country Park
Countryside Centre
Brampton Road
Huntingdon
PE29 6DB
Fenland 
Monday October 16
11.00-12.00pm
South Fens Business Centre
Fenton Way
Chatteris
PE16 6TT