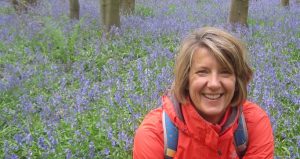 Lenja Bell is stepping down as Pinpoint CEO in the autumn.
She's been involved with Pinpoint since October 2008 and, at the end of October 2017, she will have been CEO for three years. 
"While they have been challenging years, they have also been hugely rewarding.  I have especially enjoyed working with the Pinpoint staff, trustees and parents," she said in a letter to parents announcing the news in July.  "Many thanks for all your support and energy to improve services for families."
Pinpoint is currently recruiting for a new CEO and aims to appoint a successor in September.
The CEO position is being advertised – you can view the details here. ADD link and photo in here
Please do pass on to anyone who might be interested and ask them to contact Fay Dutton, the chair of Pinpoint trustees.  You can email her –  fhaffenden@duttonfamily.co.uk  – for more information.