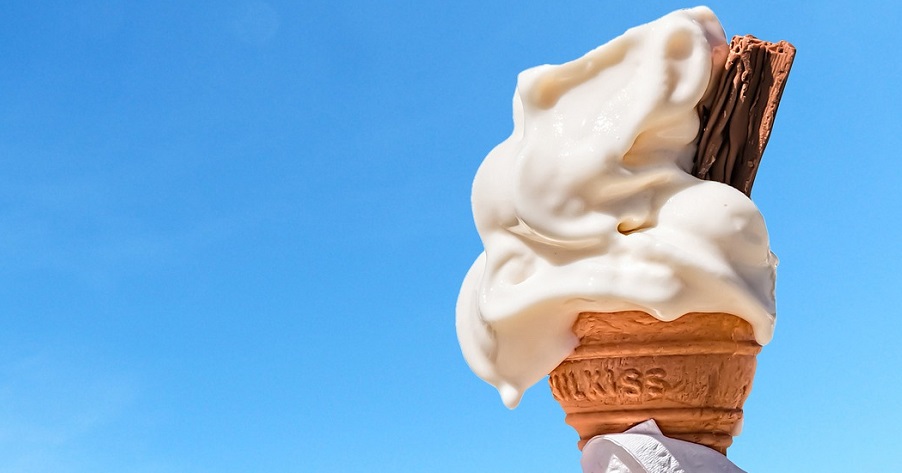 Ideas and information about where to take your children and young people during the half-term, summer, Easter and Christmas holidays. 
Looking for inclusive or disability holidays or useful travel information? Visit our holiday places page in our information section.
Saturday and holiday club in Cambridge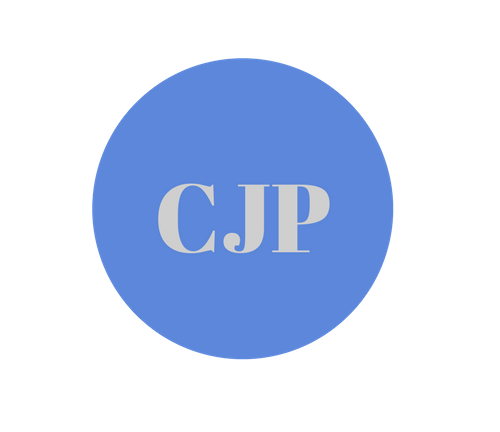 Cambridge Joint Playscheme (CJP )currently runs Saturday clubs and Easter and Summer Holiday Playschemes for children and young people, with moderate to severe learning disabilities.
It offers a fun, safe environment, with activities such as swimming, cinema club and boat trips. The CJP office is open on Thursdays from 9am to 4pm.
T: 01223 846227   CJP Website 
Friendly Fishes St Ives
During the holidays Friendly Fishes will run on four Friday mornings at the Broad Leas Centre in St Ives.
The group is for families who would like a bit more support with aspects of their child's development, this might be physical, emotional, social etc; and for families of children with SEND.
For further information contact family worker Debbie Hellary.
T: 07917 587939
E: Debbie.hellary@cambridgeshire.gov.uk
Children's Centres Summer  
Cambridgeshire children's centres have a range of activities and summer fun days throughout the summer holidays.
Bubbly Bugs Summer Sessions – Chatteris
For families who have children with additional needs or disabilities, 0-5 yrs (siblings under 11 yrs very welcome)
Running at Chatteris Children's Centre, Larham Way, Chatteris PE16 6PH. For further details  ring Chatteris Children's Centre on 01354 697739
Friday 28 July 2017: "A day at the Seaside" 9.30am – 11.30am
A messy play morning with all the fun of the beach. Please wear old clothes and bring a change if required.
Friday 4 August 2017: "Den Building" 9.30am – 11.30am
Build your own den, along with bear hunt and teddy bears picnic. Please bring your teddies, wear old clothes and a change if required.
Friday 1 September 2017: "A Dinosaur Dig" 9.30am – 11.30am
Come meet the dinosaurs from Fossils Galore in March and have a go at digging for dinosaur bones. Please wear old clothes and bring a change if required.
Open over the summer ...
Switch Holiday Socials
These sessions, for young adults with learning difficulties & disabilities aged 18-30, run Wednesday to Fridays during education break time at St Neots.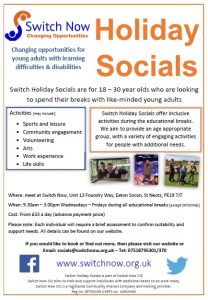 Eddie's Troublemakers
Eddies' Troublemakers summer school 'Finding Trouble' (AKA 'Finding Nemo') is running Tuesday August 29 to Thursday August 31. Sessions are aimed at young people aged 13 to 22.
For more information please contact Marika on 01223 883141 or email troublemakers@eddies.org.uk
Red2Green
Holiday Club bookings for over 16s with autism spectrum conditions running two days a week over the summer break.
Tuesdays July 18 and 25; August 1, 8, 15, 22, 29; September 5
Thursdays July 20 and 27; August 3, 10, 17, 24, 31; September 7
C: Red2Green, Harvey's Barn, Park End, Swaffham Bulbeck, Cambridge CB25 0NA
T: 01223 811662
St Neots SEN Holiday Play Mornings
Bargroves, Cromwell Road, St Neots, PE19 2EY
10am – 12noon (unless otherwise stated)
For primary school age children with additional needs or social-interaction difficulties. Siblings welcome.
Professional support from Early Intervention Family Workers, staff from the SEND Team, and visiting professional organisations.
Toys, games, sports and different craft activities each week – come and have a try!
Refreshments available, suggested donation 50p.
Wednesday 2 August – Outdoor Adventure
Come and try den-building, bug hunting and forest themed arts and crafts.
Guest: Laura Potter, Independent Supporter from Core Assets
Wednesday 9 August – Water and Messy Play
Outdoor water activities and water themed crafts, including sensory bottles and sensory messy play. Old clothes or spare clothes may be required!
Wednesday 16 August – Sports
Races, parachute games and outdoor sporty fun, plus some relaxing child-friendly yoga for the less athletic! Guest: Tania Bingham from Carers Trust Cambridgeshire.
Wednesday 23 August – Animals from Monach Farm. This session is from 10.30am to 12noon.
Pet the animals from Monach Farm and try some animal arts and crafts.
Donations suggested as contribution to Monach Farm (suggested donation £2 per family).
Wednesday 30 August – End of summer party!
End the summer holidays with fun, music and party food! We are hoping to have t-shirt decorating, so please bring a plain top!
Please ensure your child has sunscreen, hat and any necessary sensory equipment (ear defenders/sunglasses)
For more information contact: Lorraine Simon or Ann James
T: 01480 376 199
E: Lorraine.simon@cambridgeshire.gov.uk
Summer Hols Dates 2017 for Little Miracles Ramsey
Little Miracles Ramsey is a charity run by volunteers. It consists of other parents who know what it is like to have a child with additional needs or a life limiting condition-parents who understand the challenges you face. We provide a free, safe environment with activities for all children with additional needs, disabilities and life limiting conditions and their siblings. This gives parents a chance to talk and get support with their problems from others who have faced a similar situation.
Tuesday 25th July 10.30-2pm picnic and kite flying at Ferry meadows, Peterbough.
Thursday 27th July 1.30-3pm spinner making and sand art at The boundary Ramsey
Tuesday 1st August 10.30-2pm bug hunt at hinchingbrooke park, huntingdon.
Thursday 3rd August 1.30-3pm Minecraft and cake decorating at The boundary Ramsey
Tuesday 8th August 10.30-2pm fun and games at st George's park Ramsey
Thursday 17th August 1.30-3pm Trains and Unicorns at the boundary Ramsey.
Thursday 24th August 1.30-3pm dinosaurs, Transformers and jewellery making at the boundary Ramsey.
Saturday 26th August 1-5pm Family fun day at Ramsey mereside village hall. Tickets are available by contacting Amy Clarke.
Tuesday 29th August 11-1 fun and games at bury park.
Thursday 31st August 1.30-3pm Lego Fun and hair accessory making at the boundary Ramsey.
Summer hols parent support  
Wednesday 26th July 7.30pm onwards drinks at the Angel Pub, Ramsey.
Wednesday 2nd August 7.30pm onwards drinks at the Angel Pub, Ramsey.
Wednesday 16th August 7.30pm onwards drinks at the Angel Pub, Ramsey.
Wednesday 30th August 7.30pm onwards drinks at the Angel pub Ramsey.
Little Miracles Ramsey, Ramsey Locality office, The Boundary, Hollow Lane, Ramsey, cambs, PE261DG.  Please contact little miracles Ramsey chairperson Amy Clarke   Telephone: 07715306112 Email: amy.clarke@littlemiraclescharity.org.uk  Website:  www.littlemiraclescharity.org.uk
One Leisure sports holiday programme in Huntingdonshire
Monday July 24  to Sunday September 3
http://www.oneleisure.net/SiteCollectionDocuments/Summer%20Fun%202017%20web.pdf
Special Educational Needs and Disability (SEND) sports holiday programme runs during school holidays at various venues across Huntingdonshire. These sessions are open to all, but some age restrictions may apply. The sessions offer a range of sporting activities for people of all ages and abilities. All activities are led by qualified and experienced coaches who are assisted by helpers and volunteers.
Siblings and friends are also welcome as long as there are enough spaces available (charges apply unless the helper is actively supporting the child/service user's participation). If the participant requires one-to-one care, we ask that a parent/carer stays for the duration of the session to support the participant.
Stuck for ideas?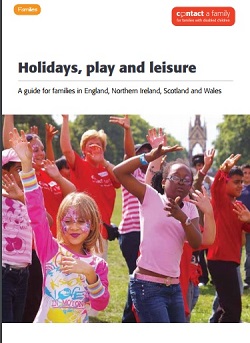 Looking for fun ideas for trips and play days?
Contact a Family has updated its Holidays, play and leisure parent guide. It's packed with useful information to help you plan to keep the kids occupied during the holidays and more. Download a copy