Who is Early Support for?
Cambridgeshire young children – aged up to five – who have significant and complex additional needs or disability and who need specialist support across education, health and care. This includes children who have great difficulty communicating, have sensory, learning or physical difficulties and/or complex health needs.
There are three Early Support Coordinators across the county – contact your local one for more information, help and support.
Read more about Early Support on the county council website.
New leaflets for 0-5s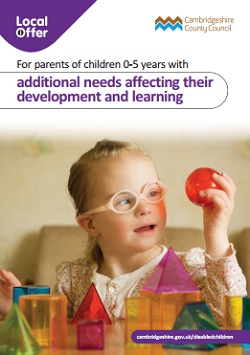 These four leaflets have recently been produced by parents and professionals for parents/carers of children 0-5 years with additional needs.