Cambridgeshire's SEND Pledge
What is the Pledge?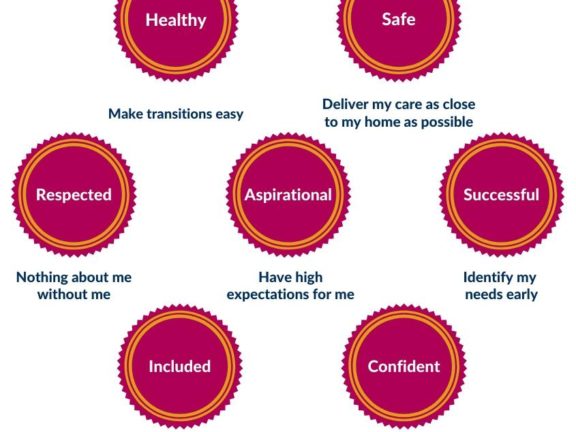 Cambridgeshire families, support services and educational settings are working together to agree the attitudes, values and practices we expect from each other when working with or caring for children and young people with special educational needs and/or disabilities (SEND).
A number of commitments that underpin how we all work together and how we think about the ways in which we provide support and services have been put forward. They describe a culture that it is agreed is crucial to the success of the delivery of the SEND strategy (SEND is Everybody's Business) and vital in enabling us to achieve the best possible outcomes for children and young people aged 0 – 25 years with Special Educational Needs and/or Disabilities (SEND.)
The commitments form our joint Pledge to a way of working. They are based on 7 important outcomes. These are that everyone will be able to be:-
This is a co-produced commitment.  It covers both Cambridgeshire and Peterborough local areas.
Read the Pledge here.
Find the Pledge poster here with illustration produced by children and young people from across Cambridgeshire and Peterborough.
Pledge poster