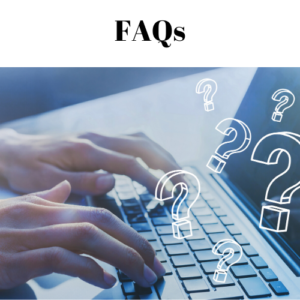 Updated 23/3/2020 
This is our best attempt to answer your questions based on what we know so far.  As things change, we'll update them.  This is an emerging situation and not one anyone has quite planned for before so please bear with us as we expect answers to change as we find out more.  
My child has an EHCP. Can I send them to school? 
Many young children with EHCPs can safely remain at home. Schools, colleges and local authorities will need to consider the needs of all children and young people with an EHC plan. Alongside the views of their parents, a risk assessment should be conducted.   
Children are likely to fall into two categories: 
children and young people who would be at significant risk if their education, health and care provision

and placement did not continue (

namely those who could

not safely be supported at home)

This may include those with profound and

multiple learning difficulties

and those receiving significant levels of personal care support.

 

children

and young people whose needs

can

be met at home, namely those who are not receiving personal care from their educational setting, or whose limited need for personal care can be met in their family home.

 
Must my child go to school if they have an EHCP or a social worker?
You don't have to send your child if you can provide a safe space at home.  In fact, if you can provide a safe space that would be better.  If you are thinking of doing this, please discuss it with your child's school or your social worker.
My child has an EHCP. Do they have to go to school? 
No – your child does not have to go to school. Government guidance is clear that most children's needs can be met at home. Local authorities and schools do not need to complete their usual day-to-day attendance processes to follow up on non-attendance. Schools should, however, ensure they have a process in place to check on the welfare of any child in need who does not attend on any day.
Can my child go to school if they have a draft EHCP?
There are such limited spaces that children with EHCPs that need a safe space are only able to attend.
My child has a social worker, can they go to school? 
Yes, schools are offering safe spaces for those who need it.  If you believe you can safely keep your child at home, please talk about this with your social worker and school.
Which schools are partially closed? 
registered childcare providers (including nurseries and childminders)

 

local authority-maintained schools and

academies (m/stream &

special)

 

all alternative provision including pupil referral units

 

non-maintained special schools

 

independent special schools

 

general further education (FE) colleges

 

special post-16 institutions

 

other post-16 providers

 
Will my child's special school be open?
Local authorities and schools/settings will need to consider the best way to make provision for children and young people whose education, health and care needs cannot safely be met at home. Local authorities will need to work closely with educational settings – and in particular special schools and other specialist provision – to ensure sufficient provision is available across the local area. Local authorities and educational settings may need to redeploy staff to ensure specialist schools and colleges have sufficient workforce to operate safely.  They may need to do this across maintained schools, academies or colleges to ensure the right staff are in the right settings. 
Who are key workers? 
If your work is critical to the COVID-19 response, or you work in one of the critical sectors listed below, and you cannot keep your child safe at home then your children will be prioritised for education provision:
Health and social care:

This includes but is not limited to doctors, nurses, midwives, paramedics, social workers, care workers, and other frontline health and social care staff including volunteers; the support and specialist staff required to maintain the UK's health and social care sector; those working as part of the health and social care supply chain, including producers and distributers of medicines and medical and personal protective equipment.

 

Education and childcare:

This includes childcare, support and teaching staff, social workers and those specialist education professionals who must remain active during the COVID-19 response to deliver this approach.

 

Key public services:

This includes those essential to the running of the justice system, religious staff, charities and workers delivering key frontline services, those responsible for the management of the deceased, and journalists and broadcasters who are providing public service broadcasting.

 

Local and national government:

This only includes those administrative occupations essential to the effective delivery of the COVID-19 response, or delivering essential public services, such as the payment of benefits, including in government agencies and arm's length bodies.

 

Food and other necessary goods:

This includes those involved in food production, processing, distribution, sale and delivery, as well as those essential to the provision of other key goods (for example hygienic and veterinary medicines).

 

Public safety and national security:

This includes police and support staff, Ministry of Defence civilians, contractor and armed forces personnel (those critical to the delivery of key defence and national security outputs and essential to the response to the COVID-19 pandemic), fire and rescue service employees (including support staff), National Crime Agency staff, those maintaining border security, prison and probation staff and other national security roles, including those overseas.

 

Transport:

This includes those who will keep the air, water, road and rail passenger and freight transport modes operating during the COVID-19 response, including those working on transport systems through which supply chains pass.

 

Utilities, communication and financial services:

This includes staff needed for essential financial services provision (including but not limited to workers in banks, building societies and financial market infrastructure), the oil, gas, electricity and water sectors (including sewerage), information technology and data infrastructure sector and primary industry supplies to continue during the COVID-19 response, as well as key staff working in the civil nuclear, chemicals, telecommunications (including but not limited to network operations, field engineering, call centre staff, IT and data infrastructure, 999 and 111 critical services), postal services and delivery, payments providers and waste disposal sectors.

 
If workers think they fall within the critical categories above, they should confirm with their employer that, based on their business continuity arrangements, their specific role is necessary for the continuation of this essential public service. 
You can find this information on the Government's website: https://www.gov.uk/government/publications/coronavirus-covid-19-maintaining-educational-provision?fbclid=IwAR2nVL5iSxht0ZnQ7KR_segJ3_yX8abbpZDQ_v0kGpbJd0yeACjEOLjZ6zk 
If my child's school transport changes – what do I do?  
All transport queries should be directed to:  
Cambridgeshire: Education.transportteam@cambridgeshire.gov.uk 
Peterborough: childrenstransport@peterborough.gov.uk 
Will my child attend the same school?
Local authorities will work with trusts and schools to ensure that schools are kept open, but in some cases this will not be possible. Local authorities and schools will make the most appropriate arrangements and talk to parents about this. It may not always be possible for children to attend their usual school in order to ensure that children and staff are kept safe. 
If my child is attending school, should they be receiving the provision outlined in their EHCP? 
As part of the government's emergency powers, they will modify the statutory duties on local authorities to maintain the precise provision in EHC plans and will expect educational settings and local authorities to use their reasonable endeavours to support these children and their families. Where a local authority is unable to put in place the stated provision they will not be penalised for failing to meet the existing duty in the 2014 Act. 
What happens to my child's education whilst they are at home? 
Schools are working hard to ensure online learning is available alongside creating home learning packs to support parents with home schooling. During this outbreak, educational settings, local authorities, health bodies, parents and young people with SEND should work together to respond pragmatically and flexibly to each individual's needs. 
My child has 1:1 support in school – can the TA come to my home?  
This is not possible due to government guidelines on social distancing and the required need for school staff to be available on site.  
My child gets free school meals – can they get them at home? 
Schools are being asked to see if they can carry on providing free school meals (at school, to deliver or to collect) or offer food vouchers.  Schools are working hard to see what they can offer – please talk to them about what they can offer your child.
What happens to my child's education if they are off school? 
Schools are doing what they can to offer learning packs for children and sharing links for online materials to use.  The County Council are also letting parents know where they can find materials for learning too.   Some children will welcome schoolwork and others may be reluctant.  Its important to stay in a positive place and just do what you can together.
Can my child go to school if one (or both) parents are key workers?
Yes, but schools are offering safe spaces for those who need it.  If you can safely keep your child at home that is preferable to slow down the spread of coronavirus.
My school is not offering me a space and I think we are on the list to qualify – what do I do?
Please talk to the school.  Our schools are working hard to put everything in place at very short notice and the advice they have is also changing.  They are having to check which staff are available and how many children may need a safe space.  Please bear with them as they are doing all they can.
How long will be child be at home? 
We don't know how long we will all be asked to stay at home to slow done the spread of the coronavirus.  The Government will be keen to get everyone back to normal as soon as they can.
My school want to visit us at home whilst we are isolating.
Where your child is in the vulnerable group schools have been asked to check that all our children are safe and well-cared for.  This will mean that they will keep in touch.  This is not to catch you out or make you feel that you've done something wrong.  It is a way of checking you're all doing ok and that you have any help that you need.
I'm worried I don't have enough money to feed my family. 
If you are on free school meals the school may be able to help you.  You could also let them know your worried if you don't have free school meals as they might be able to refer you to the foodbank.  You can call / email your District Council for help with benefits, including some new ones that have been set up to help through this time.
I'm worried I don't have enough money to pay my rent and we will be homeless?
The Government have asked landlords, mortgage companies and banks to give people a three month 'payment holiday' and they have banned evictions – you can find out more on the Government's website: https://www.gov.uk/government/news/complete-ban-on-evictions-and-additional-protection-for-renters  You can also call / email your District Council for help with benefits, including some new ones that have been set up to help through this time.
Can we go out for the day/can my child go and see friends/can my child have friends round?
I'm afraid not.  Children and their adults being at home is really helpful to slow the spread of coronavirus – socialising increase the rate of spread.  You can find lots of ideas of what to do whilst you're 'stuck at home' on Pinpoint's website: https://www.pinpoint-cambs.org.uk/stuck-at-home/ 
What do I do if I really can't cope with my child at home and we are now in danger?
If you get a point where you are worried about your safety, your child's safety or the safety of their brothers and sisters, then you need to let someone know so you can get help.  If you have social worker then please call talk to them.  If your child has an ECHP please talk to your child's school.  You can also safe refer is you think you are at risk of harming your child: Telephone: 0345 045 5203 (8-6pm Monday to Friday)   01733 234 724 (out of hours) Email: referralcentre.children@cambridgeshire.gov.uk
Call 999 if you or someone you know experiences an acute life-threatening medical or mental health emergency or call 111.  The Samaritans can also help call 116 123 
What do I do if I am struggling to cope at home? 
Lots of people may find this a difficult time as it's not how we usually live.  You could reach out to friends and family for a chat as sometimes just talking can help. The NHS have some good advice to help you cope with the changing situation.
How do we get our children to do their schoolwork?
Ideally your children will be pleased to do their schoolwork, but we know that many will feel it should be holiday!  Do what you can.  Anything is better than nothing and for many children a regular routine can help.  But if you are stressed, they will be stressed.  Make it as fun as possible, reward them for doing what they need to do and keep learning short and sharp rather than something that just drags on.  There are lots of ideas to try online and learning games to play – the CCC website has lots of ideas and so does Pinpoint's website:  https://www.pinpoint-cambs.org.uk/stuck-at-home/
Are dentists still operating? How do we get emergency dental treatment for our children at this time?
We understand the latest advice to dentist is to reduce routine work to reduce social contact.   If you have a dental emergency, please contact your surgery for advice.
If our child has an EHCP and we choose not to send them to school, or only send them full time, will this affect their provision (1) before this is over, (2) when it is over? 
There is no reason to expect there to be any changes once normality returns – this are temporary measure intended to keep children safe and to reduce the risk of spreading coronavirus.
Are applications for DLA and carers allowance being processed by the government at this time of "national emergency"? 
DLA applications normally take some weeks to process and the timescales from submitting to hearing whether you're successful would usually be several months.   You could submit an application, but if you are in need of more urgent financial support you should contact your local benefits office:
Will we be allowed out of the house to take exercise when the U.K. goes into lockdown? 
We simply don't know what the Government will advise us to do.  Currently you can go for a walk, but should do so keeping away from others…so going to the park to play with others should be avoided.
What happens to my draft EHCP. Will it stop whilst all this is going on?
At the moment the Statutory Assessment Team are working as normal but if they reduce staff due to sickness this could change.
I have just applied for an EHC assessment. Will statutory timeframes still apply?  
The government are considering amending SEND regulations to change timescales relating to EHC plan processes. Further guidance is expected shortly.  
What happens if I'm in mediation – will it stop whist all this is going on? 
At the moment the Statutory Assessment Team and those who support mediation are working as normal but if they reduce staff due to sickness this could change.
Can respite (direct payment) be carried over to next financial year?  
We would expect further information shortly but expect this to be the case.
My child usually has carers – what happens now? 
In most cases we would hope you have spoken with the carers and have agreed a plan for how this will work.  The priority has to be safety and in many case reducing social exposure is being prioritised.   If you have concerns, please talk to your social worker or Early Help Co-ordinator.
If we are having our children home, will we get respite when all of this is over? 
We expect that once normality returns everyone, including those who provide respite, will need a break.  We will all know more once we get back to normal.
My child's mental health is worsening, what do I do? 
This will be a difficult time for everyone as we are all experiencing big changes to our daily lives and our routines.  The first thing is to settle everyone in and to make sure everyone feels safe and secure.  It's natural for everyone's mental health to take some time to adjust.  If you feel you need more help you can some useful advice on our website: https://www.pinpoint-cambs.org.uk/stuck-at-home/ 
What help is there with shopping, errands etc if we are self-isolating?
District Councils are just beginning to set up Help Hubs to organise food deliveries, prescription collections etc.'' These will be using safe who deemed to be safe to offer these services to our most vulnerable.  Check their web pages for the latest information:
Huntingdonshire: https://www.wearehuntingdonshire.org/
East Cambs: https://www.eastcambs.gov.uk/content/covid-19-coronavirus-information-and-service-changes
South Cambs: https://www.scambs.gov.uk/your-council-and-democracy/coronavirus-information/
Fenland:  https://www.fenland.gov.uk/coronavirus
Cambridge City: https://www.cambridge.gov.uk/updates/2020/03/18/coronavirus-changes-to-our-services
Communities are organising very local help – often to be found on the parish council web pages or on local Facebook Pages.  Please do check that you are confident of any offers of help. It is best to ask known people to support you.
Will the Royal Mail be running a normal service?
The post will be considered an essential service and we expect it to continue to run, although they too may have to adjust depending on staff availability.
Will other delivery methods be running (e.g. couriers like FedEx and ParcelForce and UPS)?
We expect lots of services to continue but to switch to delivering essential supplies.
Will online businesses still be running?
Many businesses have now closed. Only those offering key services will continue for the time being.
What help/support is available for anyone having a mental health crisis? how is that service affected?
Our local NHS and CCG are continuing to offer as many services as possible and have moved to virtual and telephone consultations. We will need to do all we can for ourselves and our loved one – there are lots of self-help materials available with links found on our website: : https://www.pinpoint-cambs.org.uk/stuck-at-home/
What are the Emergency Hubs people are talking about?
District Councils and the County Council are working with Government to set up local Army served hubs to distribute food and medicines to those who have no other help.
For further information on Coronavirus (COVID-19) and guidance on vulnerable children and young people 
https://www.gov.uk/government/publications/coronavirus-covid-19-guidance-on-vulnerable-children-and-young-people