ADHD/ASD groups for Cambridgeshire Carers and Parents
Does your child have  – or do you suspect they have – ADHD/ASD?
ADHD/ASD groups for parents run monthly for in Ely, Histon, Peterborough and Huntingdon.  These are delivered by Pinpoint in conjunction with our counterparts Family Voice Peterborough and funded by the Clinical Commissioning Group. Parents and carers who have children with ADHD and Autism – with or without a diagnosis – are welcome to come along. The session are free.
So if your child is accessing services, are on the waiting list, or have had a referral turned down, come along for practical ideas on how to boost your resilience and work with your children at home and help manage their behaviour.
Usually these are face-to-face groups but currently these are offered online.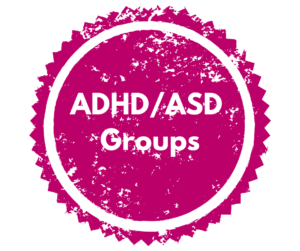 Ely ADHD/ASD groups
Meetings  are 12.30 to 2.30pm  at Ely Child and Family Centre, CB7 4RB – Blue badge parking bays and parking on road outside of centre.
Histon ADHD/ASD groups
Meetings run 10am to 12 noon at Histon Early Years Centre, New School Road, Histon CB24 9LL – Parking on roads adjacent to centre.  None at actual venue.
Huntingdon ADHD/ASD groups
Meetings run 10 am to 12 noon at Hunts Forum, The Maple Centre, 6 Oak Tree Drive, Huntingdon PE29 7HN.  A free car park is located next to the Oak Tree Centre and some parking is available outside the front of the centre.  If you are using your Sat Nav, the postcode is PE29 7LB (this postcode will bring you directly to the main car park near the Golden Knight pub, then walk across footbridge to the Maple Centre)
Peterborough ADHD/ASD groups
Meetings run at Family Voice Peterborough, The Goldhay Community Centre, 105 Paynels, Orton Goldhay, Peterborough, PE2 5QP. 10am-12pm.
Visual Support information and resources
Does your child or young person like visual schedules/picture checklists for independent living skills, self care routines or managing feelings?
You can make your own or buy kits which you can use for day-to-day routines, transitions, special events.
Find top tips and other visual support resources on the National Autistic Society website