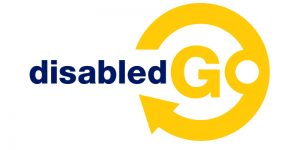 How accessible are Cambridgeshire places and venues?
DisabledGo and Cambridgeshire County Council are teaming up to offer an online service detailing 2000 places across the county.
DisabledGo publishes detailed access information on well over 125,000 places of interest across the UK and the Republic of Ireland – ranging from restaurants, hotels, pubs and bars to cafes, museums and universities.
Every place is visited and assessed for things such as as automatic doors and ramps, as well as lighting, colour contrast, signage and background noise.
Now Cambridgeshire will go under the microscope.  Over 400 large venues, including cinemas and theatres, are  lined up for inspection, with smaller high street shops and post offices also being surveyed.
County residents can also put forward suggestions.  If you'd like somewhere near you surveyed – perhaps restaurants in Fenland, shops in south Cambs or a particular place or venue, contact Disabled Go's Rachel Carter.  Call her on 01438 842710 or email rachel.carter@disabledgo.com
The guide is likely to be produced next June (2018) and will be updated annually.