Download our Pinpoint who are we flyer  
Do you have a child or young person with additional needs or disability?
Your child doesn't need a diagnosis for you to seek our help or attend one of our sessions, they may be in the pipeline, on the waiting list, accessing services, or have had a referral turned down! We work to make sure you get the services you need in a way that works for you by feeding back to those who are responsible for them.
Who are we?
We are Pinpoint, your local Parent/Carer Forum and hub for information,
signposting and events for all things SEND. We offer free signposting, information, professionals support workshops and events.
Where can you find us?
We work across Cambridgeshire linking parent/carers to the right professionals. We visit Ely, Histon, Chatteris, Wisbech, Whittlesey, East Cambs, Littleport, Bottisham and Huntingdon. And we also pop up at other events across the county.
What do we do?
We offer practical face-to-face sessions with visiting speakers and specialists who will be able to help you. They can help you on how to help your child or young person in the form of parent carer groups, workshops, and hubs. We specialise in signposting to relevant organisations. We hold coffee mornings (Tii) hubs where you will always find a friendly face to chat to and have the opportunity to meet with other parent/carers in similar situations. We offer practical ideas and information to help you and your child at our free drop in session across Cambridgeshire.
Did you know!?
We provide refreshments plus, a free lunch for those who attend our workshops that run over lunchtime, we also reimburse childcare and travel expenses .
What do you do now?
The best thing you can do right now is:
Sign up to our newsletter here 
Visit our website www.pinpoint-cambs.org.uk
Take a look at one of our workshops, Tii hubs or group events
(all on our website) and arrange to pop along
Come to one of Pinpoint parent workshops or
groups for professional advice and expert
signposting plus a friendly place to off-load.
Sign up to our Facebook page 
Email: info@pinpoint-cambs.org.uk
If all else fails… call us on 01480 877333 and leave
a message. Someone will get back to you as soon
as they can!
Cambridgeshire Parent Power - make things happen!
Our parents say ...
"These meetings  feel like a real lifeline and when everything feels like such a battle to cope and get the help we need for our little one it is so helpful to have somewhere to come where everyone understands!  I always go away inspired and ready to try new things !"
Thank you for all  the hard work you've put in and Information you've provided over the past sessions I've attended. Pinpoint is such a great service and one of the few providers that "get" our children.
"The meeting was really helpful and everyone at Pinpoint was very welcoming, supportive and listened- such a difference when you feel alone in this process!"
Great to listen to other parents.
Really good to find support and assistance at this stage, as I feel like I'm in the dark.
I come to meetings to find out how to help my son – I feel the knowledge I have gained has helped settle him into the school environment.
I have attended Pinpoint events for quite a few years now and have found the information very helpful and it has also enabled me to point other people in the right direction.
Pinpoint meetings are in sensible locations and provide really high quality speakers and resources.
Pinpoint have always been very helpful with and queries/problems that parents have. More recently, the help and support given to parents with home to school transport issues had been very useful and has helped parents achieve a positive outcome.
I think it's important for professionals to hear parents' opinions.
Many thanks for an excellent meeting – well run, good quality attendees who listened! Very helpful, on many levels.
Excellent range of specialists available to listen, and answers questions, good location, good to meet other parents.
The 2017 Pinpoint Conference was very empowering, a celebration of what parents can achieve.
Your views matter: it's the law
YOU are the expert on your child or young person and know best what works for  them and what doesn't. 
Whether you want more help at school for your son or daughter, an EHC plan for your own child or want to improve specific county-wide services such as wheelchair, sensory support or continence or are concerned about  issues such as bullying, transport or mental health, your views and experience really are important.
Cambridgeshire care providers need your involvement in designing, developing and planning services for children and young people. And the 2014 SEND reforms make it clear that children with additional needs and disabilities and their families are equal partners in services and in deciding what should be provided.
You need good information to make informed decisions. And should be asked what matters to you and be listened to.
Pinpoint's here to support you by
making sure you have the information you need
finding ways to ways to involve you
empowering you to take control
Everyone's talking about co-production - what is it?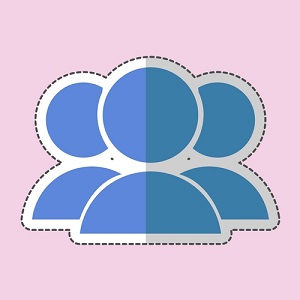 When parents and professionals work together as equal partners it is called 'co-production'.
It allows people with different views and ideas to come together to make things better for everyone.
Co-production is about people who use services, their carers, and people who run services working together as equals.