Information and Announcements

[7th April] Parent Carer SEND Processes Update From Cambs County Council
[24th March] Updated guidance from the Government.
[20th March] Key Workers are listed in this announcement. They are:
Frontline health workers such as doctors and nurses
Some teachers and social workers
Workers in key public services including those essential to the justice system, religious staff, and public service journalists
Local and national government workers deemed crucial to delivering essential public services
Workers involved in food production processing, distribution, sale and delivery
Public safety workers including police, armed forces personnel, firefighters, and prison staff
Essential air, water, road and rail transport workers
Utilities, communication and financial services staff, including postal workers, and waste disposal workers
[20th March] Chancellor Rishi Sunak is to announce an employment and wage subsidy package to try to protect millions of jobs.
[19th March] Information from the government about free school meals 
You will find the government's guidance on conducting a SEND risk assessment during the coronavirus outbreak here.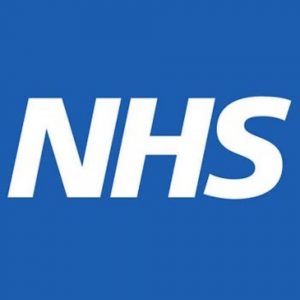 Cambridgeshire Community Services have a lot of new pages on their Occupational Therapy website which families can access with excellent support videos. Click here to find out.

Information and advice for families of disabled children

SEND letter and questionnaire to parent carers and young people:
This is an important letter that requires your action
EDUCATION, HEALTH AND CARE PLANS DURING COVID–19
To our children and young adults, their parents and carers,
We trust you and your family are keeping well.
On Thursday 30th April, due to the COVID-19 pandemic, the Government made some changes to the rules around Education, Health and Care Plans.  There are links to the details at the bottom of the page and also on the Cambridgeshire and Peterborough Local Offer websites.
These changes will now allow local authorities and health to:
use 'reasonable endeavours' to deliver what is in Education Health and Care Plans,
accepting that it may not be possible to deliver some aspects of the provision or that it may be delivered differently
introduce flexibility to the time it takes to carry out an assessment or do an annual review where is it not practical to keep within the usual number of weeks.
These are short-term changes and only in place because of the difficulty COVID-19 causes.
These changes mean that the local authority and health have to consider how they can reasonably provide what is written in an Education Health and Care Plan.  We want to work with you to do this and are writing to make sure that you are involved in the process.
Please tell us if your child's needs are being met during the pandemic.  You may wish to continue with the arrangements as they are at the moment? There is no pressure to ask for, or to have, something else delivered. You may feel there are things that could be better?
Please complete the following questionnaire so that we can understand your views. Your views are important and your reply will be kept as a formal record with your Education, Health and Care Plan. A copy of this questionnaire will be available on the Local Offer COVID-19 website page.  A version for completion by young adults will also be available.
Please return the questionnaire within 5 days of receipt of this letter.
Once we have received your reply, we will share the information with your child's school or setting so that they are aware of your views. If you have indicated that you would like to think about additional support, the local authority will follow this up with the school/setting or appropriate service. The school/setting or service will then get in touch with you to arrange a discussion.
At the moment, our focus is on the current situation and keeping you safe and supported.  The priority remains that children and young adults should stay at home if it is safer for them to do so. We are confident that by working together we can agree how your child can be supported as well as possible during this crisis.
If you would like to speak with someone about this letter and the completion of the questionnaire please call 01733 863979 for Peterborough and 01353 612812 for Cambridgeshire.
Many thanks,
Yours sincerely,
| | |
| --- | --- |
| Jonathan Lewis, Cambridgeshire and Peterborough Local Authorities | Siobhan Weaver, Cambridgeshire and Peterborough Clinical Commissioning Group |
| Sarah Conboy, Pinpoint | Katie Barnett, Family Voice, Peterborough |
Link to ministerial letter 30/4/20:
https://search3.openobjects.com/mediamanager/peterborough/fsd/files/joint_dhsc_dfe_ministerial_letter.pdf
Link to the Department for Education Announcement 30/4/20:
https://www.gov.uk/government/publications/changes-to-the-law-on-education-health-and-care-needs-assessments-and-plans-due-to-coronavirus/education-health-and-care-needs-assessments-and-plans-guidance-on-temporary-legislative-changes-relating-to-coronavirus-covid-19
Questionnaire
Cambridgeshire and Peterborough Local Authorities and Clinical Commissioning Group (health services) want to work with you to consider what and how we can reasonably provide what is set out in your child's Education, Health and Care Plan.
Please can you complete the following questionnaire, this will provide a record of your views and help us to understand if anything else needs to be put into place to support your child during the COVID-19 crisis.
Our preference would be for you to complete this questionnaire via the online questionnaire at https://www.smartsurvey.co.uk/s/QZU4FV/ However please record your responses on this paper questionnaire if you would prefer.  If you would like help to complete the questionnaire please call 01733 863979 for Peterborough and 01353 612812 for Cambridgeshire (10.00 – 16.00 hours)
The information you are providing will assist informing Cambridgeshire County Council, Peterborough City Council and local health providers in provision of services and will be held in accordance with the Data Protection Act 1998.
Child/young adult details
| | |
| --- | --- |
| 1.     First name | |
|       Surname | |
| 2.     Date of birth | DD/MM/YY |
Contact details of parent carer/young adult completing the questionnaire
| | |
| --- | --- |
| 3.     First name | |
|       Surname | |
|       Address | |
|       Postcode | |
|       Telephone No. | |
| 4.     Email address | |
5.     Name of school, college or setting child/young adult attends

6.     Which Local Authority processed your child's Education, Health and Care Plan (EHCP)? Please tick
Cambridgeshire County Council
Peterborough City Council
| | |
| --- | --- |
| 7.     Have you had any support for your child's education needs as set out in their education, health and care plan (EHCP) during the lockdown period? | Yes / No |
| 8.     If yes, are you happy with that support? | Yes / No |
| | |
| --- | --- |
| 9.     Have you had any support for your child's health needs as set out in their education, health and care plan (EHCP) during the lockdown period? | Yes / No /Not applicable |
| 10.  If yes, are you happy with that support? | Yes / No |
| | |
| --- | --- |
| 11.  Have you had any support for your child's care needs as set out in their education, health and care plan (EHCP) during the lockdown period? | Yes /No / Not applicable |
| 12.  If yes, are you happy with that support? | Yes / No |
13.  Are you happy with arrangements as they are, given the circumstances?
Yes / No
14.  Do you have access to:
Yes
No
Home computer
Tablet
Broadband
15.  What support listed in your child's EHCP do you think is most important to try and provide at the moment?
16.  What do you think might be the best way to deliver it?
Thank you for completing this questionnaire.
Please return this by post to the following address
For Cambridgeshire to:            SEND Services, Cambridgeshire County Council, BH1 101, Babbage House, Cambridge, CB3 0AT
For Peterborough to:              SEND Partnership, Peterborough City Council, Sand Martin House, Bittern Way, Fletton Quays, Peterborough, PE2 8TY
By email to:                             EHCPCovid@cambridgeshire.gov.uk
EHCPCovid@peterborough.gov.uk
Information from Cambridgeshire County Council:
Parent Communication – SEND Risk Assessment April 2020     30th April 2020
New SEND Risk Assessment guidance – an update for parent carers
Dear parent carers,
Over the last few difficult weeks, our local authorities have been working hard to offer every child with a key worker parent, or who has an EHCP, or is identified as vulnerable, a place in a school, where they cannot stay safely at home. This has been a childcare offer, staffed by qualified and vetted people who know your child well. Many of you chose to keep your child at home, but those in school will, where needed, have had a risk assessment done to ensure that they have what is needed to keep them safe.
On April 19th, the Government revised its advice about how to decide which children should be offered a place at school/college during the pandemic. The new guidance asks school leaders, health and social care professionals, together with parent carers, to fully consider the risks for individual children currently at home. This could lead to some children being safer in school or colleges than at home. Safety is still paramount, and the priority to ensure that all children who can be at home should be at home remains.
The local authorities have devised a multi-agency risk assessment tool that will allow school leaders to work in partnership with social care and health colleagues to support that risk is measured accurately and ensure all children who are safer in school/college provision are allocated a place. This new risk assessment process will not replace any existing plans. The process includes a review period, a record of the young person's view and the views of parent/ carers, so that access to places can be made available if issues and pressures build as the lockdown continues, as long as the placement is supported by the risk assessment tool.
If you think your child might be safer in a school, then please do discuss this first with their school, social worker, or the Local Authority:
(Peterborough 01733 747474, Cambridgeshire 0345 0455200)
There is other help available and that may be what you need now that we have reached week 4 in lockdown. You can find extra information on the Local Offer – Peterborough and Cambridgeshire
and through your Parent Carer Forums – Family Voice Peterborough:  01733 685510 and                            Pinpoint Cambridgeshire: www.pinpoint-cambs.org.uk 01480 877333
In the meantime, stay safe and remember we are all working to support you and your child at this difficult time.
Best wishes, Lousie Ravenscroft, Sarah Conboy, Toni Bailey.
For those that would like to see the details of the risk assessment, you can find it on the Government's website.
Disability Social Care have updated their website information in the light of the current situation. Click here.
The County Council has agreed a 10% increase in fees they pay to providers of adult social care. Read the article here.
---
30th April 2020
Dear parent carer,
As we face the prospect of at least another three weeks in lockdown, this is a reminder of the help available for you and your family at this difficult time. In the last six weeks we have experienced unprecedented changes. We have worked to ensure that every child who needed a safe place in a school has one. We have helped families to continue to access Free School Meals. We have reached out to families who have children who need additional help and support, with many talking with schools and social workers regularly.
We have worked to keep as many services available as possible whilst recognising that our staff also have families and some have been ill with COVID-19 too. We want to thank you and everyone who has worked to keep our children and young people safe and take care of our residents. We know that is can be hard to find out what is available to help. We also know that as things change you may want and need different help. Most importantly, you are not alone, and we are here to help.
Below is a useful list that you might want to keep to hand. If you have a child and need to educate or entertain your child/young person at home, then there are lots of new resources available. Schools may have sent you lots of ideas but here is where you can find more: The local Authorities – Cambridgeshire and Peterborough
The Department for Education
BBC Bitesize
Pinpoint                                                                                                                                                                                 Family Voice
If you child or young person has special needs and disabilities (with and without diagnosis)
We have a wealth of information for parent carers including lots of new things to help you during this time and your Parent Carer Forums are available to help you find the services and support you need.
Cambridgeshire Local Offer
Peterborough Local Offer                                                                                                                                                      Family Voice Peterborough                                                                                                                                             Pinpoint
If you need help because you have your child / young person at home are now finding it difficult to manage, then please remember you can speak to the school, social worker or the Local Authority to ask for what help might now be available.
If you need any of these things listed below, you can contact your District Council.
help and support (e.g. essential shopping, prescriptions collected, or a friendly phone call):  Many also have links to very local groups operating where you live. Your Town or parish council can also help you find what you need.
If you are in a housing association property, then talk to them about what help they can provide.
If you are concerned about anyone who you think needs help, then do make contact with your District Council, who can check on their safety and well-being.
If you need personal financial support: you can find information on issues ranging from benefits to council tax from your District Council on their website.
If you need

information about rates relief and local financial aid.
Huntingdonshire: https://www.wearehuntingdonshire.org/
East Cambs: https://www.eastcambs.gov.uk/
South Cambs: https://www.scambs.gov.uk/
Fenland: https://www.fenland.gov.uk/
Cambridge City Council: https://www.cambridge.gov.uk/
Peterborough City Council: https://www.peterborough.gov.uk
If you or someone you know is at risk of domestic abuse then you can call: Refuge 07787 255821, or the National Domestic Abuse Helpline 0802 000 247,or Men's Advice 0808 801 0327 or LGBT Helpline 0800 999 5428. If it's an emergency, then call 999. You can find more information on www.cambsdasv.org.uk
If you are worried for the well-being or safety of someone then you need to let someone know so they can help – it's the same number for both Local Authorities The Safeguarding Team: 0345 045 5203 (8-6pm Monday to Friday) or 01733 234 724
If you've been bereaved and need help and support then you can:
Get practical advice here: https://www.gov.uk/browse/births-deaths-marriages/death and counselling support here: https://www.cruse.org.uk/get-help/coronavirus-dealing-bereavement-and-grief 0808 808 1677
If your mental health is suffering, then you should:
contact your GP. If you are in crisis the 111, option 2 is available and Samaritan 116 123. Or for self-help try www.everymindmatters.co.uk This resource has been set up by Public Health England as an acknowledgment that the situation we are in is stressful for us all.
If you are having problems affording enough food, the Food Bank might be able to help –you can find one near you: Trussell Trust website: https://www.trusselltrust.org/get-help/find-a-foodbank/
If you are concerned about personal Debt, the following organisations can help, including negotiating with creditors on your behalf:
Citizens Advice at www.citizensadviceruralcambs.org.uk ,
StepChange Debt Charity at www.stepchange.org
The National Debt Line at nationaldebtline.org.
In addition, Money Saving Expert offers free independent advice and help. https://www.moneysavingexpert.com/news/2020/03/coronavirus-self-employed-and-employment-help/
Turn2 Us also has details about other grants and help available: https://www.turn2us.org.uk/
If you are worried about being made homeless: then you need to know that the Government have asked landlords, mortgage companies and banks to give people a three month 'payment holiday' and they have banned evictions – you can find out more on the Government's website:
https://www.gov.uk/government/news/complete-ban-on-evictions-and-additional-protection-for-rent
The Business Debt Line can be reached via www.businessdebtline.org.
And finally, Do remember that if you need medical help for your child, the NHS are encouraging you to do so – call your GP or 111 (999 if its an emergency).Do remember that you should trust your usual instinct as we do know that nationally there are criminals taking advantage of the crisis – if you have people at your door or calling you, do take care not to pass on your personal data or valuables!
We would like to thank everyone for playing their part in keeping Cambridgeshire and Peterborough's residents safe, whether you've been staying at home, delivering our key services, keeping two metres apart, or volunteering and helping out. We know it's been a challenging time and we greatly appreciate the amazing community spirit shown as people support each other. Stay safe, keep well and look after your neighbours.
Sarah Conboy, Pinpoint
Louise Ravenscroft, Family Voice
Toni Bailey, Peterborough/Cambridgeshire SEND and Inclusion
---
Looking after yourself, looking after your children
There is a lot of uncertainty around the current COVID-19 outbreak, particularly given that the situation is constantly developing and the information about the virus remains incomplete.
Understandably, this is causing a lot of worry and anxiety for people.  Having children and young people at home, often when people are trying to work themselves, adds another layer of stress.  It is therefore important to not only consider our physical health during such challenging times, but also to pay attention to our mental health.  It is normal to feel worried, stressed and anxious when we are faced with uncertain situations, but the sooner we acknowledge and learn to take care of our mental health, the healthier and better equipped we'll be to cope with the situation we're having to face.
Looking after yourself
Taking care of our mental health and checking in on others is something that we can all do, and we need to remember that by looking after our own mental health, we'll be best placed to look after our children.  Remember when they tell you on aeroplanes that you need to put on your own oxygen mask before helping others, it's like that.
Time is precious, especially when looking after children. However, try to plan your days or weeks to include something from each of the '5 ways to wellbeing' (developed by NEF)
mind.org.hk
BE ACTIVE
Try to make sure that you and your family get regular exercise every day.  You Tube has lots of exercise videos for kids and adults.  Get children involved in planning their own 'indoor PE'.
If current government advice permits, try to get outside once a day either into your garden if you have one or in a place where there are few people.  If you can't go out, open the windows for some fresh air and take some time to look at the world outside.
TAKE NOTICE
Take a break from the news and social media and concentrate on what's happening in the here and now in your family. Notice and appreciate the small things.
Studies have shown that being aware of what is taking place in the present directly enhances your wellbeing.
There's lots of good mindfulness apps to try, but if that's not for you, just getting into something you enjoy e.g. cooking, drawing etc and really focussing on it can be just as good.
CONNECT
Social connection is one of the most important ways that we can look after our mental wellbeing.  Social distancing is going to make that trickier, but we're lucky enough to have technology to help us out. Think physical distancing, but social connections.
Social media is great, but if you can, try to have phone calls or even video calls.  Arrange to Facetime/Skype a friend for coffee, phone relatives more often than usual.
Whilst it can be helpful to share worries, try to find other things to talk about too.
GIVE
Research tells us that giving back to our community helps people to feel valuable and makes us happier.  We might not be able to contribute to our community in our usual way, but many people will still be able to find ways to give back.
Lots of community groups are setting up schemes that aim to help vulnerable people at this difficult time.  If you want to get involved, check out local social media for ideas.
Many of us will not be in a position to offer practical support.  We can still offer mutual support to friends and family by checking in with them regularly.
KEEP LEARNING
Learning a new skill or honing an existing one gives us a sense of purpose and achievement.
Whilst we're busy learning, we're less likely to experience anxious thoughts and worries.
Social-distancing will bring new challenges, but it will give many of us the time to start a new hobby or learn about an area that we've always been interested in.
Looking after your children
For the most part, children will need what they've always needed; love, attention and opportunities to learn and play.  If children are home for long periods because of social-distancing or self-isolation, the following tips might be helpful:
Try and keep to a structure and routine that suits you.  Keep bedtime and morning routines close to existing ones to promote a sense of normality that children will find reassuring. Encouraging them to get up and dressed during the week will help maintain some difference between weekdays and weekends.
Keep boundaries firm and make it clear that you expect the same standards of behaviour as usual.  Boundaries show that adults are still in control and taking care of them, which helps children to feel safe.
Make sure they get some time to burn off energy every day.  Younger children will enjoy assault courses, discos etc.  Older children and teens might respond better to fitness videos.
Expect children to do some learning every day.  In the longer-term schools are likely to provide opportunities for online learning.  In the short term, or as extra activities there are a wealth of helpful websites, many of which they will be able to access independently.  Continuing with their learning helps promote a sense of normality and purpose as well as keeping them up to date for when they are back at school.
Find opportunities for them to interact with their friends remotely.  For tweens and teens, contact with their peers is especially important.  Technology provides lots of opportunities for older children to connect, chat and game together.  But be wary of giving unsupervised access to platforms that you would not normally allow your child onto; the internet still poses the same risks as in normal times.
Balance screen time with other activities.  Challenge children to learn new skills that don't involve screens e.g. tying shoe laces, juggling, baking.  Older children might want to set their own goals.
Give children opportunities to have a say in what will be happening.  They may have had a lot of their freedoms and choices removed for a while and may feel powerless or angry.  Older children and teenagers will be more able to understand the risks in too much screen time, too little sleep, inactivity etc.  They are more likely to 'buy in' to new rules and routines if they feel that they have a voice.  Family meetings where children and adults problem-solve together can be helpful for this. (https://bristolchildparentsupport.co.uk/ready-family-meetings/)