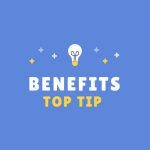 Do you have a son or daughter aged 16+ who is staying on in full time education or approved training in September 2018?
Child Benefit/Child Tax Credit usually stops on August 31 after your child turns 16 but can continue for children under 20 in approved education, training or registered with a careers service.
However, you must let HMRC know that they are staying in education or training  as they automatically remove young people from awards from September 1 following their 16th birthday – and again once they turn 17, 18 and 19.
You can still claim child benefit/tax credits – or both – but you need to get your son or daughter added back onto the award. Otherwise payments will stop.
They must be accepted onto the course before they turn 19.
You can tell HMRC online or by phone on 0300 200 3100.