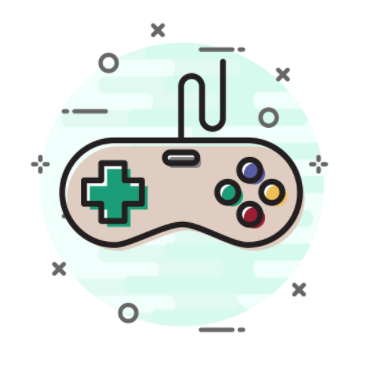 This page will grow over the coming weeks but we wanted to share with you what we know so far…
Getting online with a games console
Did you know you can use a games console to access remote learning?  Using Xbox or PlayStation to access Hwb
Data to help your child get online more – what are phone companies providing
The Department for Education is working in partnership with mobile network operators to help schools support disadvantaged pupils in years 3 to 11 who rely on a mobile internet connection when their face-to-face education is disrupted by coronavirus (COVID-19).  Families may be able to benefit from free increases to their mobile data if they're a customer of either:
EE
Three
Sky Mobile
SMARTY
Tesco Mobile
Virgin Mobile
More providers may join the scheme soon. Visit the U Switch website to find out more  and contact your provider.
The Daily Mail provided this helpful info picture on 26 Jan.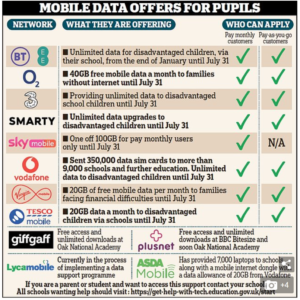 Help to buy tablets and computers
The Family Fund Grant may be able to help – you can find out more here
This website rounds up lots of the sources it has found for free or cheap computers
And the MoneySavingExpert site has ideas for more help
Laptops for Children Appeal
Businesses and local residents are being asked to donate spare laptops or make a financial donation to support young people in Cambridgeshire who do not have access to a computer or the internet at home. Once donated laptops have been repurposed, they will be distributed to schools who will be responsible for allocating them to children and young people in need. Click here for more information.
On Screen Addiction
Many of us are spending increasing amounts of time using our devices and starring at the screen.  This article explains how you can check how long you've been on line so you and your child can find some balance and break unhelpful habits.