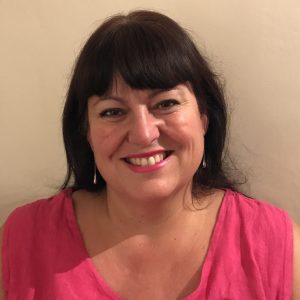 Sarah Conboy has been appointed Pinpoint's new chief executive officer.
Sarah, a mum of two boys – one with additional needs – has a background in education policy and teaching and she also brings public sector experience to her new role with us.
A former primary school teacher and SENCo, Sarah has also headed up a school learning difficulties department and worked in various roles for the Department for Education, the Teacher Training Agency and Cambridgeshire County Council.
She lives in Godmanchester, where she is a local councillor, and her experience of helping others access services and resolve problems will be invaluable.
Sarah started with us on Monday – succeeding Lenja Bell, who has been with the charity for nearly 10 years, three in the top job.
Said Sarah: "I'm delighted to be joining the team. I first got to know Pinpoint as a parent of a child with additional needs by coming along to its annual conference. I found the day informative and inspiring and went home with practical ideas and feeling less alone with the challenges that I was facing as a parent.
"So I am excited about the work we do and I'm already thinking about how we might do more in the future. One of my challenges in the new role will be securing the funds to help us reach and support more families. And working to ensure that the voices of all our parents and carers are heard by those who support, and provide services for, our children and young people."