Pinpoint's Annual Conference 17th and 18th June 2021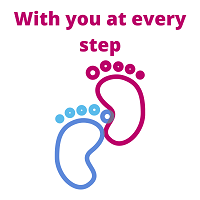 Thank you to all of you that joined us for our annual conference! If you haven't already, please do take a couple of minutes to provide some feedback.
Join us for our first virtual conference!
We have two days of sessions where you can hear directly from policy makers, experts and specialists from health, social care and education on the support and services available in Cambridgeshire.  We are delighted that Cambridgeshire's Director of Children's Services, Wendi Ogle-Welbourn, will be joining us alongside Professor Sir Simon Baron – Cohen from the Autism Centre for Excellence.  These two key note speakers will set out their vision for a better future for SEND in Cambridgeshire and nationally.
The programme includes information on Autism and ADHD referrals from leading clinicians and the launch of the New All-Age Autism Strategy for Cambridgeshire and Peterborough.  You can join health leads to learn about accessing their services including Occupational Health, Physiotherapy and Speech and Language therapy. There will be an opportunity to find out more about SEN Support, early assessment and the process of applying for Education Health and Care Assessments.  The session on how to get the best from the EHCP process will appeal to those wanting to know more about drafting Plans, updating them and making Annual Reviews work well.
You can join us for all , some or just one session.  They are all free of charge – just book those which interest you.
All sessions are for Cambridgeshire's parent carers and professionals.
Visit our event page to book your tickets or follow the links in the itinerary below.
We look forward to seeing you online on the 17th and 18th June!
Conference programme
Thursday 17th June
9.30am-11am: Welcome and Keynote Speakers:
Wendi Ogle-Welbourn, Executive Director for People & Communities Cambridgeshire
Professor Sir Simon Baron-Cohen, Autism Centre for Excellence, Cambridge University. Book here.
11.30am-12.30pm: Getting an ADHD diagnosis and how to support your child:
Mr Max Davie, Consultant Paediatrician Guy's and St Thomas' Hospital NHS Trust Community Services. Book here.
1.30pm-2.30pm: All things EHCP – drafting, changes and annual reviews:
led by Jo Headley and Cambridgeshire's Statutory Assessment Team. Book here.
Friday 18th June
9.30am-10.30am: Health Services in Cambridgeshire and how to access them – OT, SALT, Physio:
led by Siobhan Weaver, Clinical Lead for Children with complex Health and SEND Designated Clinical Officer, Cambridgeshire and Peterborough and colleagues from the services. Book here.
11.30am-12.30pm: New All-Age Autism Strategy for Cambridgeshire:
Janet Dullaghan, Lead Commissioner for the Strategy and Mr Venkat Reddy, Neurodevelopmental Paediatrician. Book here.
1pm-2pm: Assessments for SEND and applying for an EHCA.
led by Kirsten Branigan, Principle Educational Psychologist for Cambridgeshire and her team. Book here.