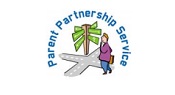 Cambridgeshire SENDIASS is running a survey to help prioritise its work for the next few years.  It wants feedback from service users – parents, carers and young people – who have used or who might use its service –  about what is important to them.  
Please complete its online survey, which is open until Sunday November 18.
SENDIASS is the SEND Information, Advice and Support Service  – formerly the Parent Partnership – and offers  impartial and confidential information, advice and support to parents and carers who have a child or young person with special educational needs (SEN) or a disability or have concerns that their child has special educational needs.
Contact the service via its confidential advice line on  01223 699214, which is open 10am – 12noon and 2pm – 4pm Monday to Friday, term time only.
E-mail:  pps@cambridgeshire.gov.uk