Looking for VI Sport in Cambridgeshire?  Our page includes information about a range of opportunities in the county for children and young people with visual impairments ranging from goalball to cricket.
Interested in blind and VI football?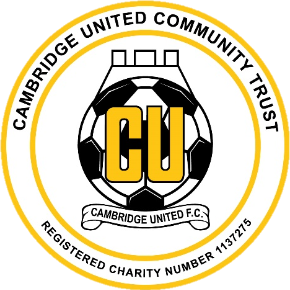 Cambridge United is starting blind and visual impaired football sessions in September on a Saturday morning at Coleridge Community College, Cambridge.
The college is just a short walk from the train station and there are plans to have volunteers to assist with travel to the session.
The first two sessions will be free and then charged at just £3 a session thereafter.
If you or anyone you know would be interested in attending coaching sessions, please contact rebecca.gilbertson@livingsport.co.uk with your name and email address, so you can be contacted when details are confirmed.
VI Running
All guide runners on the database are licensed which means they are DBS checked and have attended an England Athletics 'Sight Loss Awareness and Guide Running' workshop. Guides can also help young people get into running.
Find the database at www.englandathletics.org/findaguide
Local charity Cam Sight, which supports local people living with sight loss and blindness, has a trained Guide runner in its  Community Volunteer Support Coordinator, Samantha Wool.  She would love to hear from any of you who would like to get involved.  Call 01223 420033 / 01945  660795 or email: info@camsight.org.uk  www.camsight.org.uk
Other VI sport ideas
Tandem Cycling, Cambridge
Seven days a week. Contact Jerry at Cam Sight on 01223 420033 Ext. 19 or jerry@camsight.org.uk
Swimming at Chesterton Sports Centre
Wednesday, 2.45pm – 3.30pm.
Contact Joy Hallifax 01223 420033 or joy@camsight.org.uk
Swimming at Parkside Pool, Cambridge
Thursday, 1pm – 3pm.
Contact 01223 446100 or parkside.pools@gll.org
Tennis at Hills Road Sports Centre, Cambridge
Tuesday, 12 noon – 2pm.
Contact Fiona 07564 910651 or fionam@vision4growth.org.uk
Goalball at Cherry Hinton Village Leisure Centre
Alternate Sundays, 12 noon and 3pm.
Contact Warren Wilson on either warren.wilson@hotmail.co.uk or 07939181288.
Goalball at Neil Wade Academy, March
Alternate Saturdays, 10am – 12 noon
Contact Fentigers@outlook.com