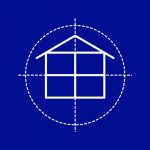 Are you applying for grants for repairs or adaptations to your home because of your child or young person's disabilities – or might you need to in future? Perhaps you want to apply for a "top up" or relocation grant? 
Then please take a read of a new joint draft policy that's been put together by the county's five district councils in a bid to create a more consistent approach to grant applications in Cambridgeshire.
The draft policy aims to explain the sorts of financial assistance which the councils may offer to private sector and housing association residents who are older, disabled and on low incomes, to help them to live safely and independently at home.
In the case of Disabled Facilities Grant, the type of assistance, the amount payable and how it operates is all set in law, so this cannot be changed. However, the Cambridgeshire district councils would like your views on other elements of the policy.
Pinpoint has just received this consultation but the team are currently on summer break.  We will be looking at this and feeding back – but in the meantime, we are urging families to take a read and send in any comments to the survey organisers direct. Because of the holidays, Pinpoint has succeeded in getting an extension to the key groups' consultation deadline, so you have until Thursday September 13 to review and feedback.