Early Support Cambs: specialist support for 0-5s
Who is Early Support for?
Cambridgeshire young children – aged up to five – who have significant and complex additional needs or disability and who need specialist support across education, health and care. This includes children who have great difficulty communicating, have sensory, learning or physical difficulties and/or complex health needs.
There are three Early Support Coordinators across the county – contact your local one for more information, help and support.
Read more about Early Support on the county council website.
Under-5s: parent sessions with family support charity Contact
A series of information sessions for parent carers of children aged from birth to five is running in the new year.
UK charity Contact – which supports families with disabled children – has an introductory coffee morning at Papworth on December 6 to launch the sessions, which will run in January and February.  They are open to parents and carers of children aged up to five who have additional needs.
The coffee morning runs 9.30-11.30am atPapworth Children's Centre Varrier Jones Place, Papworth Everard, Cambridge CB23 3XQ.
Parents are encouraged to come to all sessions to get the most out of the course – details below.
To find out more or to book your free session, please contact Dawn at eastofengland@contact.org.uk 0733 811 993 or bo0k online
Wednesday 10 January 10 – Support and Information
• Know about support services for you and your family
• Know how to find support in yourlocal area
• Understand how to get support
Wednesday January 25 – Encouraging Positive Behaviour
• Understand the reasons for behaviour
• Working with others to encourage positive behaviour
• Top tips to help
Wednesday 31 January 31 – Building Parental Confidence
• Develop better communication skills
• Feel more confident to make decisions about your child
• Prepare for meetings with professionals
Wednesday 7 February 7 – Money Matters
• Know how to improve your finances
• Understand what you're entitled to
• Know where to get support
New leaflets for 0-5s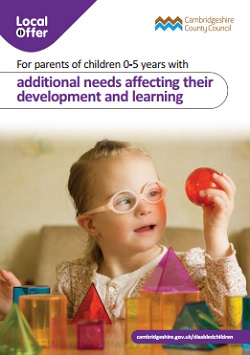 These four leaflets have recently been produced by parents and professionals for parents/carers of children 0-5 years with additional needs.
Recommended by parents: Impington Opportunity Playgroup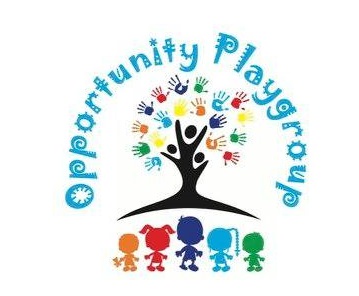 Mum Rachel says: "A  great free of charge playgroup for pre-school children with additional needs. Would highly recommend this play group.
"I've been taking my daughter since she was one. Although it's a 'stay and play group' you leave your children in the room (if they are ready for that) whilst you get to go have tea (and cake if you like)! with the other parents as your children are playing. Great place to meet like minded parents and swap stories and support one another.
"Any additional and medical needs welcomed and they take siblings too. All free of charge as the the group is a charity."
Contact the playgroup