School admissions in Cambridgeshire
Cambridgeshire County Council's Admissions Team  is the first port of call.  Visit the council's admissions webpage   for information about catchment areas, how to apply for nursery, primary and secondary school places and moving schools.
Identifying and supporting special educational needs
The Cambridgeshire Local Offer explains how children and young people's special educational needs are identified and supported. Visit the school support section and take a look at our new Handy Guides section
You can also visit our pages on
Complaints about schools
The first point of contact for any parent wanting to make a complaint about a school is through the school itself. Each school should have a published complaints process.  Check the school's website to find out more.
Concerned your child is being excluded from school?
Legal advice
You can get legal advice on educational issues from Coram Children's Legal Centre.  Coram is one of the UK's leading providers of education law advice and helps children and young people, parents and carers as well as profesionals. The service is available only for people who are eligible for Legal Aid – if you are unsure, Coram can carry out a means assessment with your over the phone.  The team usually advises on types of school, admissions, exclusions and SEND.
Coram's website has leaflets you can download for free. Visit the factsheet webpage. 
View more legal information sources and resources on our Legal Page
Useful contacts
School Admissions Team
Phone: 0345 045 1370, fax 01223 727 941
Cambridgeshire SENDIASS
Special Educational Needs and Disabilities Information Advice and Support Service (formerly the Parent Partnership Service) offering impartial and confidential advice.
Phone: 01223 699 214
Email: pps@cambridgeshire.gov.uk
Education for young people after 19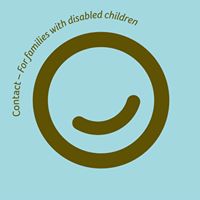 Charity Contact, which supports families with disabilities, has a a new factsheet about young people aged 19-25 and their entitlement to Education Health and Care Plans (EHCP).
It explains education options for your child post 19, what happens to Education, Health and Care (EHC) plans, what to do if your child doesn't have an EHC plan, funding for education and much much more.
View a copy here