Education, Health and Care Plans are replacing Statements and Learning Difficulty Assessments and are for children and young people with more severe/complex needs and disabilities. 
EHCPs bring together your child's learning, health and social care needs in one plan. They can continue until a young person is aged 25 but only if they stay in further education or training.
The transfer of statements to EHCPs is being phased over three years and is due to be completed by 2018. View the Cambridgeshire timetable for when the transfers will take place.
Who to contact about EHCPs
Cambridgeshire County Council's Statutory Assessment and Resources Team (START)
One team covers assessments/reviews and transfer to/maintaining EHCPlans.
The second covers commissioning and specialist resourcing, including EHCP finance, the county resourcing panel and SEND/LAC transport.
T: 01480 372 600
Email: start@cambridgeshire.gov.uk
EHCP Annual Reviews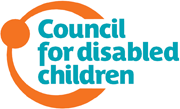 If your child or young person has an Education, Health and Care Plan (EHCP), it should be reviewed every year at least.
To help parents and young people understand the reviewprocess, Council for Disabled Children has produced an Annual Review Factsheet, step-by-step timeline and guidance notes for experienced Independent Supporters who may support a parent or young people with an Annual Review.
Read more