Big legal reforms impacting special educational needs came into force in September 2014 under the Children and Families Act.
Key changes were the introduction of:
Education, Health and Care Plans (EHCPs) to replace Statements of Special Educational Need and Learning Difficulty Assessments.
SEN Support, which replaced School Action or School Action Plus support programmes
SEN Information Reports – one has to be published by every school
How is the Cambridgeshire area faring since the reforms?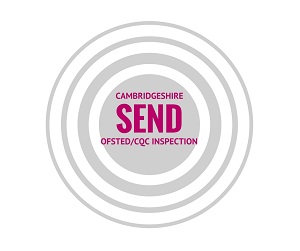 A SEN area report – looking at identification and provision for SEND children in Cambridgeshire area -was published in June 2017 following an inspection by Ofsted and the Care Quality Commission. Read the inspection report.
More about the reforms
Look for your local school's SEN Information Report on their website. The report outlines what the school offers  for pupils with special educational needs and who the SEN contacts are.
The Cambridgeshire Local Offer web page also explains the changes, the education, health and care services available and who can apply for them
Read Council for Disabled Children's information on SEND Reforms