This page has general information about health issues and hospital visits for Cambridgeshire parents raising children with additional needs and disabilities. More specific information can be found on our other health pages.
Pinpoint's Health Guide
Please find our health guide here. It contains a wealth of information about health services and support in Cambridgeshire and includes details on the following:
Section 1: How health services work
Section 2: Getting your voice heard in Cambridgeshire
Section 3: Getting Help
Section 4: Education Health Assessment and Education Health and Care Plans
Section 5: Services Directory – an A to Z of services
Section 6: New Health Offers
Free health checks through the GP Learning Disability Register
If your child or young person has a learning disability, make sure they are included on this register, so that they can get an annual health check from age 14 upwards.
People with learning disabilities often have difficulty in recognising illness, communicating their needs and using health services. Regular health checks can detect treatable illnesses and help  prevent more serious ones, as well as familiarising the young person with the GP practice which they may use throughout their adult life.  There are over one million people of all ages in England who have a learning disability but only 200,000 of these currently appear on GP registers.
Want to join the register? Ask at your GP surgery.
The NHS Choices website has more about  healthchecks for people with LDs
Hospital and healthcare appointment passports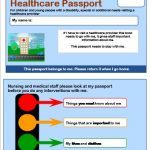 If you are taking a child or young person with additional needs or disabilities to a health care appointment, a customised "passport" can be a huge help.
The passport contains important information about your child such as communication needs, support needs, medication, their  likes and dislikes.  The aim is make the visit to Addenbrooke's smoother and easier for both the child and parents.
View our passports page for templates you can print and customise for your child. There are child and adult versions.
Parents' guides for children with a learning disability, autism or both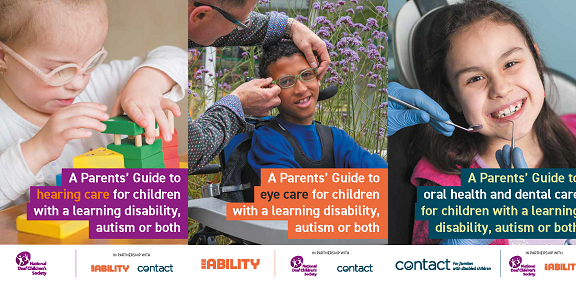 Contact has worked in partnership with parent carers and charities SeeAbility and the National Deaf Children's Society, to produce three guides highlighting the importance of hearing, eye and dental checks for children's health:
They explain how hearing, eye and dental checks are done, how families can access them and how to prepare and support your child.
Good to knows ...
PALS
The NHS employs huge number of staff in thousands of locations. It is a large and complex organisation providing a broad range of services. It is not surprising that sometimes you or a loved one may feel bewildered or concerned when using the NHS.  And this can be at times when you are feeling at your most vulnerable and anxious. The Patient Advice and Liaison Service, known as PALS, listens to patients, their relatives, carers and friends, and aims to answer  questions and resolve concerns as quickly as possible.
Contact
The PALS service number covering Cambridgeshire is:  0300 131 1000
Email:  ccs-tr.pals@nhs.net
 School nurses
The School Nursing Service  provides  confidential information, advice and help to all children, young people, and their carers in a variety of settings like schools. There is also a Special Needs School Nursing Service  provided at the following Cambridgeshire schools:
Spring Common School, Huntingdon
Samuel Pepys School, St Neots
Grant School, Cambridge
Castle School, Cambridge
Highfield School, Ely (outreach only)
Meadowgate School, Wisbech
Access guides: Addenbrooke's, The Rosie and Hinchingbrooke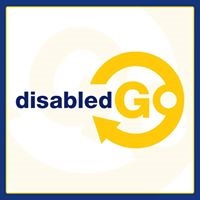 How accessible are Cambridgeshire's main hospitals?
disabledGO has online guides to the three big hospitals, with sections on main entrances, wards, departments and clinics as well as car parks, loos and cafes.
If you are planning a visit, you can head to the disabledGO website and find out about more, including level access, accessible changing rooms, hearing systems and sign language.
Find access guides to other places
Healthwatch Cambridgeshire & Peterborough
Pinpoint works closely with  Healthwatch Cambridgeshire  – a network made up of individuals, community groups and organisations working together to improve health and social care services. They listen to what local people like and dislike about local services and then feed back to health and social care providers, helping them to plan and deliver better services that reflect what people want.  

Nursing Nurture
Nursing Nurture is an independent health visiting and breastfeeding support service based in Ely and covering Cambridgeshire. Sarah Oakley independent health visitor and lactation consultant, visits clients in their own homes as well as offering support in groups and clinics.  Read more on the Sarah Oakley Lactation website.