Benefits & Grants for families of children with disabilities
Benefits for families raising children and young people with additional needs and disabilities really help with day to day costs.
We know, from the year-long Extra Costs Commission enquiry, that life costs more if you have a disability. Our families have to spend out on things like equipment, continence supplies, getting to hospital appointments, extra bedding, keeping warm – and lots are going struggling to make ends meet.
This page includes
Local sources of benefits information for Cambridgeshire families
Where to get expert help and advice
Help managing benefits on behalf of your children/young people
The benefits and tax credits system has seen big government changes this year, many of which will impact on families with disabled children.
Contact  has a new free factsheet, Benefits are Changing, explaining what these changes are and how they might affect you. 
Check your entitlement!
Worried about benefits and finances? Here are some good sources of help and information:
Disability Huntingdonshire (DISH), a registered charity, provides free welfare benefits advice and home visits to the people of Huntingdonshire and has been funded by South Cambridgeshire District Council to also provide welfare advice in that area. DISH can help with application forms and, where applications are refused, can apply for Mandatory Reconsideration, and can take cases to Appeal at Tribunal. Phone: 01480 748 168 or 0330 3553 256, or e-mail: info@dish.org.uk Office address: Disability Huntingdonshire, Pendrill Court, Ermine St North, Papworth Everard, Cambridgeshire CB23 3UY. Visit the DISH website
Disability Cambridgeshire gives free, confidential and impartial advice to people of all ages in South and East Cambridgeshire, Fenland and Cambridge City on most issues relating to disability via its five-day a week advice line. It runs sessions by appointment at Addenbrookes Hospital, Ely CAB and if necessary, at a place of your choice, such as your home.  It can help with direct payments or funding for care; benefit entitlements including what you can and can't claim; Attendance Allowance; challenging decisions and appeals to DLA and PIP decisions; and employment. Call 01480 839 192, email  info@disabilitycambridgeshire.org.uk or visit www.disability-cambridgeshire.org.uk
Contact, the UK charity supporting families with disabled children, has  benefits advisers can make sure you know about all the different financial help available and give advice on claiming for it. Its free helpline 0808 808 3555 (9.30am-5pm, Monday-Friday) can also put you in touch with local advice agencies for one-to-one help, for example form filling and with national condition support groups, who often provide families advice on claiming benefits specific to their child's condition.  Or visit its benefits and tax credits webpage
Cambridgeshire County Council's Welfare Benefits Advice service is based at Ely and offers free support and assistance with claiming disability benefits and other connected benefits for children and young people and adults. Tel 01353 612926.
Citizens Advice Bureau, 66 Devonshire Road, Cambridge CB1 2BL. Telephone: 03448 487 979; Website:www.cambridgecab.org.uk

Little Miracles Cambridge, Ely and Newmarket – email familyworker@littlemiraclescharity.org  You have to become a member of LM CEN first but this is free to do.

Little Miracles Peterborough – as above, you have to become a member of LM  first. Email admin@littlemiraclescharity.org.uk
Family benefits include
 Disability Living Allowance
Disability Living Allowance (DLA) is a tax-free benefit to help with extra costs if a child under 16 has a disability, illness or health condition severe enough they:
• need much more looking after than a child of the same age without a disability, or
• have walking difficulties, or both
The government website has a DLA overview, with information about how to claim using the online forms (which can also be printed and posted)
Contact has lots of practical information about DLA on its website, including DLA factsheets about claiming the benefit.
You can also download a step-by-step guide to filling out DLA Forms from Cerebra , the national charity improving the lives of children with neurological conditions through research, education and direct, ongoing support.
Disability Living Allowance helpline 0345 712 3456
Personal Independence Payment
Read our parents' guide to PIP blog, with top tips and information about help with PIP in Cambridgeshire.
Disability Rights has a helpful guide to PIP, including advice on filling out the forms.  Download a copy
Contact's summary factsheet outlines all the basics about Personal Independence Payment – also known as PIP
It also has a new guide for parents on PIP other benefits at 16, which looks at what tests are used to decide if someone gets PIP, how the points system works, plus other benefits and rights entitlements when a child reaches 16 years of age and is staying on, or leaving, non-advanced education or approved training.
Parents can request their free copy of the guide through the freephone helpline on 0808 808 3555 or via helpline@contact.org.uk  It's also free to download from the Contact website.
PIP helpline:  0345 850 3322
Universal Credit
This new means-tested benefit is being rolled out across the UK.
It's for people of working age and is gradually replacing new claims for income support, income-based Jobseeker's Allowance, income-related Employment and Support Allowance, child tax credit, working tax credit and housing benefit.
Contact has lots of information about Universal Credit on its website and how it will affect families with disabled children.  You can also download all the essentials via its UC  factsheet
If you spend 35 hours or more caring for your child or young person, you may be eligible for Carer's Allowance. Read an overview of the Carer's Allowance benefit and learn about eligibility and how to claim on the government website
Contact has factsheets and a video explaining who can claim.  Visit  CaF's Carer's Allowance webpage to learn more.
Become a DWP appointee for your young person
You can apply to the DWP to become an "appointee" and manage benefit affairs for your young person if they are not able to manage things themselves.
Sense, the national charity supporting people who are deafblind, have sensory impairments or complex needs, explains the role of appointee on its website.

Challenging a DWP decision?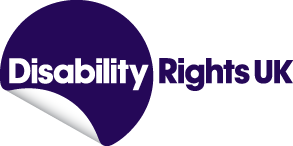 Disagree with a decision over Department for Work and Pensions (DWP benefits? Before you can appeal you have to ask the DWP to reconsider – it's called a "mandatory reconsideration".
Disability Rights UK has a free factsheet for anyone challenging a decision on a benefit administered by the DWP – such as employment and suppport allowance, DLA and PIP.
Parents' top tips
Get advice. Benefits can be complex and eligibility does depend on individual income and circumstances.
Think ahead. If you know you're going to have to go to an interview or face-to-face consultation or fill out a form, gather all the evidence you need in good time.
Take a photocopy of any forms you fill in.
Send them by registered post — payments can stop if you don't meet the deadlines
Be specific about how your child is affected by their disability or SEN.  Spell out exactly how it impacts them, on separate sheets of paper if necessary.
Grants
The Disability Grants website
The Disability Grants website has loads of information on a wide range of grants for people with disabilities. It was set up by a parent and is worth a look.
The Family Fund 
The Family Fund is a UK Charity which helps low income families who are raising a disabled child or young person with additional complex needs or children and young people with a serious illness. They support families by providing grants that relate to the need of their disabled child or young person. For example the money can be used for days out, garden play equipment, computers, toys and kitchen appliances like dishwashers and washing machines. To apply on line click here. You can also email info@familyfund.org.uk or phone 08449 744 099.
Education Welfare Benefits 
Cambridgeshire County Council has a parent's guide to education welfare benefits, ranging from free school meals and childcare for two-year-olds to bursary payments for 16-19 year olds to stay on in education.  More information on the county council website  or download a copy of the guide.
Mobility help from Pidley Mountain Rescue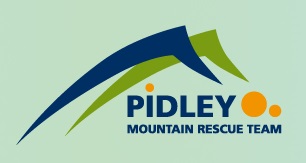 This local charity,  at Pidley, near Huntingdon, provides specialised equipment for disabled children and adults in Huntingdonshire to develop and progress their personal mobility, and improve their homelife, while raising awareness of the needs of disabled people in our community.
Equipment provided has included wheelchairs, electric scooters, specialised trikes,paediatric buggies, adaptive computer software and hardware; and sensory equipment.
Find out more and download an application form on the charity's website