A direct payment is a cash sum paid to you, on behalf of your disabled child, or to your young adult, to buy support and short breaks (respite). In Cambridgeshire, the money is provided by Cambridgeshire County Council
To receive direct payments you will need to have an assessment from Social Care and get agreement that your child meets the eligibility criteria.
Once it has been agreed that you are entitled to direct payments,  you will have a choice in how you spend the money you have been allocated.
These things might include:
attending a nursery with specialist support for you child
buying equipment
personal care
Cambridgeshire's Direct Payment service details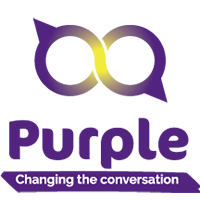 Preferred provider, Purple, has replaced Penderels Trust as Cambridgeshire County Council's support service provider for Direct Payments.
Waterbeach-based Purple has won a support services contract from Cambridgeshire County Council to provide information, advice and guidance to those users considering a direct payment; a comprehensive payment service for those employing PA's or using agency care; and a full employment service for those wanting to recruit and retain PA's.
Contact details
Email: hello@wearepurple.org.uk
Phone: 01245 392 300
Visit the Purple website