Employment and getting into work
Information to help your young adults take their first steps into work, apprenticeships or supported placements.
Cambridge guide: Moving On Into Work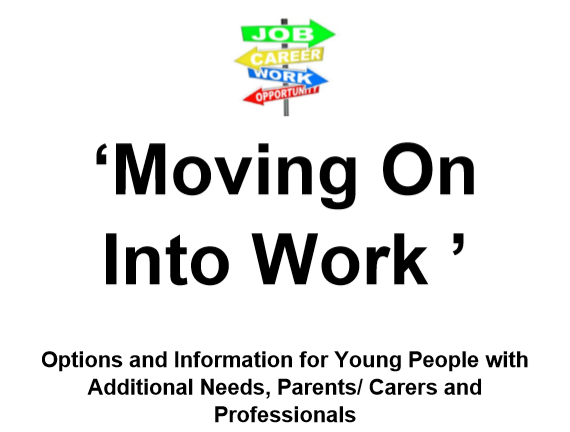 Cambridgeshire County Council's guide – refreshed in September 2019 – aims to help guide and advise young people aged 14-25 with additional needs into the world of work.
It's been produced by Cambridgeshire County Council's Additional Needs Employment Strategy Coordinator.
The guide includes information about:
college courses, traineeships, supported internships and apprenticeships
volunteering, work experiece and work trials
vocational profiles
work skills providers
benefits
disability employment rights       
National work guide for young people with SEND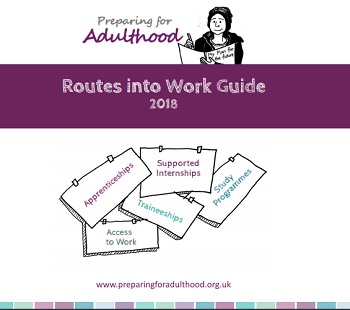 This guide, published in February 2018,  highlights options for young people with special educational needs and disabilities (SEND) to help them move into paid employment including
Supported internships
Traineeships
Apprenticeships
Access to Work
Finding employment
Mencap has produced four easy-read guides for job-seekers with learning disabilities.  The guides cover
Finding a job or work experience
Application forms and CVs
Going to a job interview
Starting work
Switch Now, based in St Neots, is a community interest company offering supported training and employment skills to young adults

with learning disabilities and difficulties. It also runs social sessions during college holidays.    Visit the Switch Now website
Evenbreak is a not-for-profit social enterprise set up to help match talented disabled people with employers.  

You can also get advice on CVs and information on organisa
In Cambridgeshire, social enterprises include Phoenix Milton, a charity based in Milton near Cambridge. It offers supported work experience and employability qualifications to young people and adults with a range of learning difficulties. The site has a concrete factory, carpentry workshops, a kitchen garden and canteen kitchen and is open to the public for the sale of products produced on site.  Telephone: Tel. 01223 420669, Website
Life skills and internships
Red2Green, based at Swaffham Bulbeck, runs a 50-week a year life skills programme for anyone over 16 years with autism spectrum conditions, such as Aspergers Syndrome and high functioning autism.
Whizz Kids: offer a range of work placement and internships opportunities, and work skills days – all designed just for young disabled people age 14-25 years old
More on the WK website
Ixion Holdings, offer Skills Support for the Unemployed (SSU) – support school leavers, unemployed people and jobseekers to gain skills and qualifications, and provides local employers with a talented pool of employees. They support progression in Cambridgeshire and Peterborough Combined Authority and surrounding areas.
Reed Work Routes programme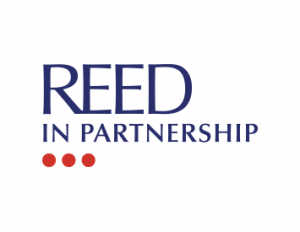 Run through Reed in Partnership, part of the Reed group of employment and jobs companies – the Work Routes programme offers support for young people to gain employment or get closer to the voluntary/paid job market.
It offers help with creating CVs, developing interview skills, IT and Employability and other courses.
It starts with a one-to-one session with a job adviser to develop a personal training and support plan and then offers tailored training such as help writing a CV and applying for jobs, interview practice or training in skills like IT or customer service.
The scheme is run in partnership with the Department for Work and Pensions and can also help with the costs of travel and ongoing help once young people are in a job.
The scheme runs in Cambridge and Peterborough and offers individual support for up to 12 months. Young people are seen weekly or fortnightly for about an hour.    

Information and contact details
Apprenticeships
Disability Rights UK has produced a guide to apprenticeships for young people with disabilities.  You can download a free pdf version via the DRUK website.
Mencap has been urging employers to use apprenticeships to increase levels of employment for people with learning disabilities – currently less than  6% of adults with a known learning disability are in paid employment.
And new rules have now come into force lowering the required Maths and English grades that pupils with special educational needs have to meet as part of their apprenticeship. These are being lowered to entry level 3 following recommendations from Paul Maynard's 2016 taskforce, which looked at the issues facing those with learning disabilities when accessing apprenticeships.
Mencap says that "by ensuring people with a learning disability are able to access apprenticeships, it will provide a route into work better suited to people with a learning disability where they can demonstrate their skills".