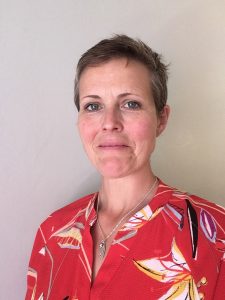 Pinpoint is delighted to be welcoming Esther Harris as our new Partnership & Participation Coordinator for health services and social care.
Esther, who will be replacing long-time staff member Eve Redgrave, starts work with us next week.  
Esther went to her first Pinpoint conference in 2016, and soon after signed up as a volunteer attending forums and running workshops. Her previous volunteer work has included running parent support groups and groups for children and young people with additional needs.
Her working background is in writing, editing and communication.  She has extensive knowledge of governorship of special schools, and still sits on the governing body of her son's school.
She lives in Ely with her family, and has an autistic teenager. She pretends to like running.
You'll be meeting Esther soon at lots of meetings and events – including the ADHD/ASD groups at Ely and Peterborough, which are part of her work portfolio.