Helping Cambridgeshire parents who have
children with additional needs and disabilities.
Pinpoint Cambridgeshire is run for parents – by parents.
We give help and information to parent carers of children and young people aged 0-25 with additional needs and disabilities, and give parent carers opportunities to have a say and get involved in improving local services.
Find support near you
Search Support Groups
Select your district and an additional need to find a support group near you.
Or use our site search – the magnifiying glass icon top right of this page – to find relevant events, news and content.
INFORMATION
Your one-stop shop of information you need right here at your finger tips!
What parents like about Pinpoint...
"These meetings  feel like a real lifeline and when everything feels like such a battle to cope and get the help we need for our little one it is so helpful to have somewhere to come where everyone understands!  I always go away inspired and ready to try new things !"
Thank you for all  the hard work you've put in and Information you've provided over the past sessions I've attended. Pinpoint is such a great service and one of the few providers that "get" our children.
"The meeting was really helpful and everyone at Pinpoint was very welcoming, supportive and listened- such a difference when you feel alone in this process!"
Great to listen to other parents.
Really good to find support and assistance at this stage, as I feel like I'm in the dark.
I come to meetings to find out how to help my son – I feel the knowledge I have gained has helped settle him into the school environment.
I have attended Pinpoint events for quite a few years now and have found the information very helpful and it has also enabled me to point other people in the right direction.
Pinpoint meetings are in sensible locations and provide really high quality speakers and resources.
Pinpoint have always been very helpful with and queries/problems that parents have. More recently, the help and support given to parents with home to school transport issues had been very useful and has helped parents achieve a positive outcome.
I think it's important for professionals to hear parents' opinions.
Many thanks for an excellent meeting – well run, good quality attendees who listened! Very helpful, on many levels.
Excellent range of specialists available to listen, and answers questions, good location, good to meet other parents.
The 2017 Pinpoint Conference was very empowering, a celebration of what parents can achieve.
Useful links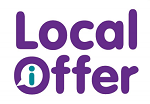 The SEND information hub for Cambridgeshire health, education and social care services and support. Visit the Local Offer page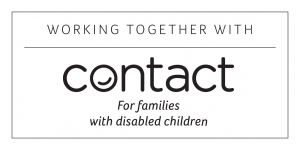 UK charity with a good helpline, lots of advice and resources for parents.  Visit the website
Join our mailing list!
Pinpoints Monthly Happenings
Sign up to Pinpoint's mailing list to receive our monthly newsletter plus other useful mailings  and direct to your inbox.
If you would like to receive a monthly events list, you can sign up for this via the newsletter link above.
Parent List Sign Up