This page gives the background to SEND reforms nationally since 2014 and then the local picture.  It includes the latest Local Area Inspection Report (2017) and the link to the Local Offer – where the Local Authority sets out everything it offers children with SEND in Cambridgeshire.
SEND Reforms and the SEND Review
There have been huge changes to SEND services and support for children and young people across the UK in recent years, thanks to the Children & Families Act 2014, which came into force in September 2014. The aim of the new law was to join up services across education, health and social care from birth up to the age of 25. The inspection report below shows how Cambridgeshire services are working together to identify and support children and young people with additional needs and disabilities.
Information on the SEND Reforms, SEND Review Commission 2019 and SEND Review 2022.
Cambridgeshire SEND Inspection Report 2017
A core principle in the reforms has been that children and parent carers must be listened to and be equal partners in co-producing the services and support for children with SEND.  You can read more about this in the co-production section.  This was also the principle behind the founding of parent carer forums, including the National Network of Parent Carer Forums.
The Local Offer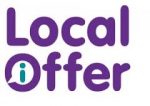 All local authorities across the UK must publish information outlining health, education and social care services and support information for SEND children and young people. This must include eligibility criteria. This is called a local offer, and is the first port of call for support and services for children and young people with SEND.   You can find Cambridgeshire Local offer here.
Free and Impartial SEND Advice in Cambridgeshire – SENDIASS
All Local Authorities must offer an information advice and guidance service  – here you can find out more about the Cambridgeshire SENDIASS offer.
Cambridgeshire's SEND Strategy and Pledge
In 2018 – 2019, Cambridgeshire County Council co-produced and then consulted on a new SEND Strategy for 2019-2024.  It then invited schools and providers to sign a pledge to support the Strategy and its principles. Read about them here.
SEND Jargon Buster
Finding your way around the world and language of special needs and specialist services can be a challenge for parent carers and professionals!  We've found a link to a useful resource that lists some of the jargon and explains it in plain English.
Jargon-buster to help you through the maze of SEND speak.