Mental health and wellbeing support
Support for parents and carers
It's really important as parents/carers that we look after ourselves so that we can best support those that we care for. This isn't always easy and sometimes we need some support and guidance to look after our own mental health as well as learning about how to best support others.  Here you will find a list of services, charities and resources that can help:
Support for young people
Young people can improve their mental health by staying physically active, learning about mental health and wellbeing, tracking their own mood, learning good coping strategies, how to manage stress, how to manage difficult feelings and reaching our for specialist help when they need it. Below is a list of useful resources for young people:
Support for children
Children can improve their mental health by staying physically active, learning to notice and talk about their feelings and to connect with other people. It can help them to know about where to get help and to reach out for help if they are feeling sad or worried about something. Below is a list of useful resources for children:
Bereavement support
The loss of a loved one is hard for anyone but for children and young people it can be overwhelming.  There are a number of support offers for children and young people who have experienced loss or who will face loss because someone close to them is dying.
Self Harm – parent help in Cambridgeshire
In recent years, Pinpoint has helped parents whose children and young people have been self-harming.  Our monthly support group is no longer running but we are working with other charities and county partners to develop a co-ordinated approach to supporting families affected by self harm.
We support the 'Listen' group that runs in Huntingdon every month.
We also have resources to share, including some useful tips and strategies.
How I coped – Mark's story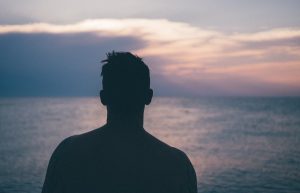 "Pinpoint gave me the confidence not to give up when things were tough – and a year on, the turnaround for my son has been massive. That experience and the journey we've been on inspired me to set up a new support group for parents where they can be open, chat and not worry about being judged in any way."
Parent Mark gave up his career when his son's self-harming began to escalate. Now, he's back to helping others but this time he's supporting other parents at Listen*, a new Huntingdon group he set up last autumn.
Bullying – Where to find advice and support
"Bullying is the repetitive, intentional hurting of one person or group by another person or group, where the relationship involves an imbalance of power. It leads to an outcome which is always painful and/or distresses."
Anti-Bullying Alliance (ABA)
Bullying can happen to any child, but children with special educational needs or a disability (SEND) are more likely to be bullied. However, it is important to remember that not all children experience bullying.
You can find help an advice to support your and your child on the following websites: