Health Services in Cambridgeshire
In this section you will find information on a range of topics that parent carers often ask us about.  Its not an exhaustive list and we are not the experts – you'll find basic information to get you started and signposting to services who can help you on the next stage of the journey.  We would urge you to always seeks advice early from qualified professionals who can help and support you and your child.
Don't forget that as a parent carer you can seek help for yourself from your own GP.
Pinpoint's Health Guide
You can also find information about health services and support available in Cambridgeshire in our health guide here. The guide includes details on the following:
Section 1: How health services work
Section 2: Getting your voice heard in Cambridgeshire
Section 3: Getting Help
Section 4: Education Health Assessment and Education Health and Care Plans
Section 5: Services Directory – an A to Z of services
Section 6: New Health Offers
Carers' Handbook from Cambridgeshire and Peterborough NHS Foundation Trust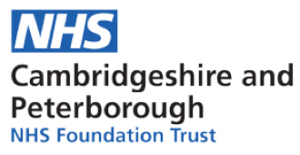 Describes what you as a carer can expect from their services so that you get this help and support.
Parents' guides for children with a learning disability, autism or both
Contact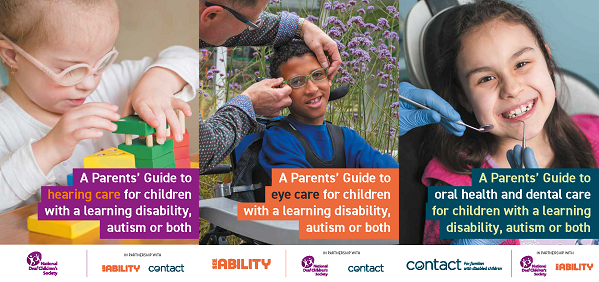 has worked in partnership with parent carers and charities SeeAbility and the National Deaf Children's Society, to produce three guides highlighting the importance of hearing, eye and dental checks for children's health:
They explain how hearing, eye and dental checks are done, how families can access them and how to prepare and support your child.
Good to knows ...
PALS
The NHS employs huge number of staff in thousands of locations. It is a large and complex organisation providing a broad range of services. It is not surprising that sometimes you or a loved one may feel bewildered or concerned when using the NHS.  And this can be at times when you are feeling at your most vulnerable and anxious. The Patient Advice and Liaison Service, known as PALS, listens to patients, their relatives, carers and friends, and aims to answer  questions and resolve concerns as quickly as possible.
Contact
The PALS service number covering Cambridgeshire is:  0300 131 1000
Email:  ccs-tr.pals@nhs.net
 School nurses
The School Nursing Service  provides  confidential information, advice and help to all children, young people, and their carers in a variety of settings like schools. There is also a Special Needs School Nursing Service  provided at the following Cambridgeshire schools:
Spring Common School, Huntingdon
Samuel Pepys School, St Neots
Grant School, Cambridge
Castle School, Cambridge
Highfield School, Ely (outreach only)
Meadowgate School, Wisbech
Healthwatch Cambridgeshire & Peterborough
Pinpoint works closely with  Healthwatch Cambridgeshire  – a network made up of individuals, community groups and organisations working together to improve health and social care services. They listen to what local people like and dislike about local services and then feed back to health and social care providers, helping them to plan and deliver better services that reflect what people want.