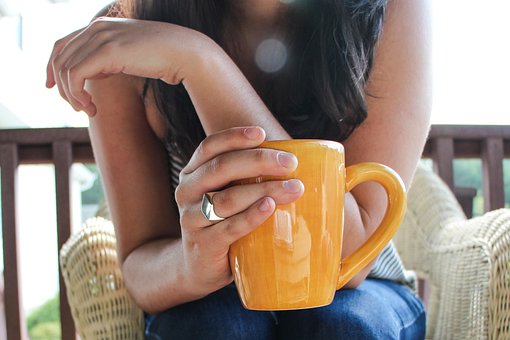 Getting a break from caring is hard to achieve when you are raising a child or young person with extra needs or disabilities. But it's important to try and get some time to yourself –  for your own well-being and to help you keep on caring. 
A break could be something as simple as an hour or two to yourself while your young person attends a youth club, a supported leisure activity for the whole family or respite for your child or young person.
Our Support Group section is a good place to start – there are lots of parent groups across Cambridgeshire who would welcome you and can offer you a cuppa, company and information.  Lots offer daytime sessions, so if your child is at school, you may be able to visit.
Want to find something for your child or young person to do?
Take a look at these information booklets on the Cambridgeshire County Council website, listing information on activities, events and support groups for Fenland, Huntingdon and Cambridge areas.
Sign up for the county's SCIP database and you can also get email updates on local events and activities and request information specific to your child.
Have you had a look at our Things to Do section?  We've got pages of accessible cinema, sports and holiday activities.
Heard about the Family Carers' Prescription?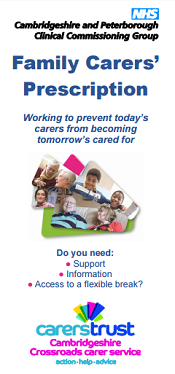 Feeling overwhelmed by caring? Cambrigeshire's  Family Carers' Prescription  is a free service for family carers of any age and is available from your doctor.
Once agreed with your GP, it will give you access to a specialist worker at Carers Trust Cambridgeshire who will help you design a one-off short break that works for you and they will also provide support for this break to happen.
You get the prescription through your GP surgery and, when agreed, Carers Trust Cambridgeshire will get in touch and provide  information  and an agreed break – at no cost to you.
Learn more about the prescription