When your child is young, you make most of the decisions for them. But as your child gets older, they begin to make decisions for themselves. This can be a difficult time, especially for parents of disabled children.
For more and more youngsters, planning for adulthood can start at primary school age. The journey to adulthood will also span child and adult services in education, health and care as well as a changing benefits system. Read about Cambridgeshire Preparation for Adulthood (PfA) services on Cambridgeshire County Council's webpages
Read more about the law and SEN transition
SEN Magazine's September 2017 issue has a feature about the law supporting young people with sEN in the transition to adulthood, written by Specialist SEN solicitor Douglas Silas.  Read the article
Useful information
Here are some other useful websites, contacts and events to help you guide your young people along the way.
Pinpoint Preparing for Adulthood Group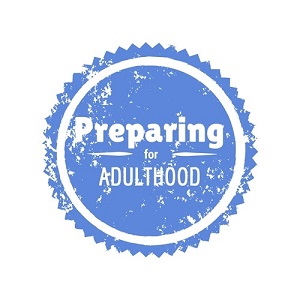 Our group for parents and carers of young people aged 14-25 is run by Jackie King.  And usually meets termly at Bar Hill Tesco's community room.
Our sessions – listed on our events pages – usually include guest speakers and have included:
Relationships and sexual health
Supported housing
Transitioning from children's services to adult services
Online dating with My Favourite Hello
Legal information sessions
Independent Supporter service
One page profiles
Recruiting personal assistants
To find out more, please contact Jackie on 01480 499043 or email jackie@pinpoint-cambs.org.uk
Additional Needs Pathway Advisers
If your young person attends a special school, has a Statement or an Education, Health and Care Plan (EHCP)  they can get information, advice and guidance on education, training and employment and other social options from an Additional Needs Pathway Adviser (ANPA).
They help parents and their children consider options for moving on from school or college. And should start work with young people in Year 9 at the annual educational review meeting.  Support can continue through to a young person's 25th birthday.
Your son or daughter's school can put you in touch with their ANPA. However, you can contact the service direct and young people can also self refer.  Find the ANPA for your area of Cambridgeshire
View the ANPAs' Moving On booklet, which provides basic information about education, training and employment choices young people will have when they leave school.
College Courses
Sixth Forms
Other learning, training and volunteering opportunities
Individual Curriculum solutions
Specialist Residential Colleges
Social Firms/Enterprise Organisations
Training programmes
Volunteering
Employment
Apprenticeships/Traineeships/Supported Internships/Access to Work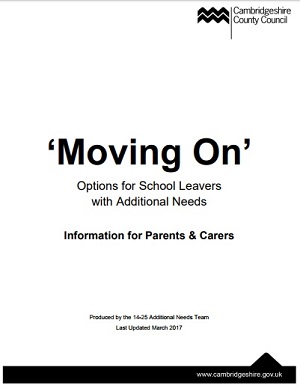 One Page Profile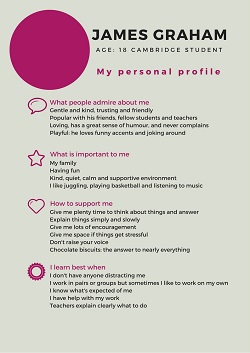 You might want to create a one page profile with your young person which highlights important information about him or her.
This can include:
What's important to me
What people like and admire about me
How best to support me.
Template examples from the Helen Sanderson Associates website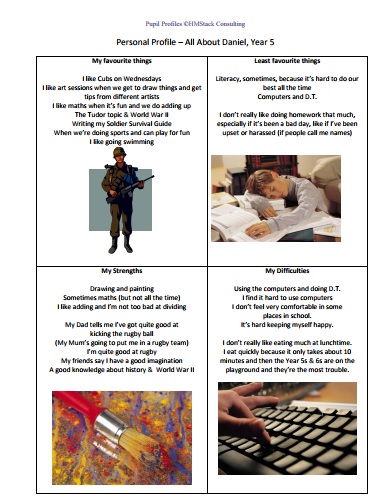 Mental Capacity
The Mental Capacity Act (MCA) is designed to protect and empower individuals who may lack the mental capacity to make their own decisions about their care and treatment.
The law applies to vulnerable people aged 16 and over – including young people with  a learning disability or mental health problems. And spells out
who can take particular decisions on someone else's behalf
when and how a decision can be taken
when and how people who lack capacity to take decisions about their care and welfare can be deprived of their liberty to get the care they need in a hospital or care home.
Not being consulted about your young person's welfare?
Ambitious about Autism, Mencap and the Challenging Behaviour Foundation in partnership with legal firm Irwin Mitchell, have produced a leaflet to help individuals who feel that they are not being appropriately consulted about the welfare of their loved ones.
Download the leaflet, which also includes template letters.
Sex & Relationships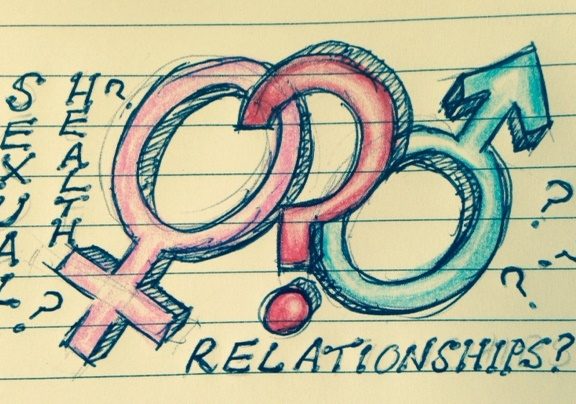 Contact A Family has updated its Growing Up, Sex and Relationships guide for parents of teenagers. It's been written specially to support parents of disabled children. There's also an information leaflet written for disabled young people in, or approaching, teenage years.
Cambridge-based charity DHIVERSE runs a six-week ABC programme for young people with learning disabilities and can arrange training for small groups, couples and one-to-one.  The course covers relationships, sexual health and appropriate behaviour. Since the course began in October 2014, over 400 people have benefited.  The course can be tailored for specific audiences and covers lots of different scenarios and role-play.
Find out more about the ABC course by contacting Liz MacKenzie on 07985 447846 or email  elizabeth.mackenzie@dhiverse.org.uk
Finding employment
Mencap has produced four easy-read guides for job-seekers with learning disabilities.  The guides cover
Finding a job or work experience
Application forms and CVs
Going to a job interview
Starting work
Switch Now, based in St Neots, is a community interest company offering supported training and employment skills to young adults

with learning disabilities and difficulties. It also runs social sessions during college holidays.    Visit the Switch Now website
Evenbreak is a not-for-profit social enterprise set up to help match talented disabled people with employers.  

You can also get advice on CVs and information on organisations who can provide support.
In Cambridgeshire, social enterprises include Phoenix Milton, a charity based in Milton near Cambridge. It offers supported work experience and employability qualifications to young people and adults with a range of learning difficulties. The site has a concrete factory, carpentry workshops, a kitchen garden and canteen kitchen and is open to the public for the sale of products produced on site.  Telephone: Tel. 01223 420669, Website
First Steps to Success course from Papworth Trust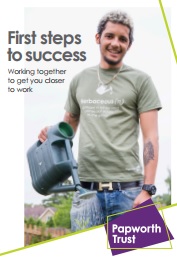 This is a 20 + week programme supports clients with a learning disability/difficulty or on the autistic spectrum to progress i to paid or voluntary work. It also support and improves life skills.
The course delivers a different module one session per week in a one to one learning environment. These include:
Travelling safely
Time Management
Keeping Safe
The programme is delivered from Cambridge and there is also availability in Huntingdon.  The course can also be tailored to meet the different needs of individual clients.
Once you have reached your goals and found suitable employment or placement after 20 weeks, then free in-work support is provided for the first six months to ensure a happy working relationship for both the employee and employer to help sustain the employment opportunity.
The only eligibility to access the course is that students are 16+ with a learning disability/difficulty or on the autistic spectrum. A free initial assessment with family or support staff can be provided.
This course costs £24.85 per session, which would be invoiced monthly. In most cases fees are usually funded through a personal budget or benefits.
First Steps to Success Brochure
Contact: Dave Sira, Employment Advisor, Papworth Trust, Hawthorn Way, Cambridge, CB4 1AX T: 0300 456 2425  Ext: 11906
Apprenticeships
Disability Rights UK has produced a guide to apprenticeships for young people with disabilities.  You can download a free pdf version via the DRUK website.
Mencap has been urging employers to use apprenticeships to increase levels of employment for people with learning disabilities – currently less than  6% of adults with a known learning disability are in paid employment.
Last year the Government announced  that it would reduce the minimum required standards in Maths and English for people with a learning disability who wish to pursue certain apprenticeships.
It was acting on recommendations from Paul Maynard's 2016 taskforce, which looked at the issues facing those with learning disabilities when accessing apprenticeships.
Mencap says that "by ensuring people with a learning disability are able to access apprenticeships, it will provide a route into work better suited to people with a learning disability where they can demonstrate their skills".
PEAL (Police Enhanced Access Line)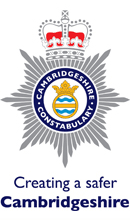 Cambridgeshire Police have a service for people who have difficulties with communication and who may benefit from additional support whencontacting the police. This service provides pre-registered citizens direct access to a highly trained police call taker if they ever need to contact Cambridgeshire Constabulary. Find out more and register