How the mental health system in organised: Tier based Mental Health Services
Mental Health Crisis
CPFT have a First Response Service (FRS) for people of any age who are distressed, worried about their mental health or experiencing something that makes them feel unsafe. It provides 24-hour access, seven days a week, 365 days a year, to mental health care, advice and support.   Find out more about the First Response Service.

How the mental health system in organised: Tier based Mental Health Services
Support for mental health problems for all children and young people is Tier based
Tier 1 – Universal mental health services provided by professionals who do not specialise in mental health e.g. Teachers.
Tier 2 – Mental health services provided by practioners who specialise in mental health e.g. counsellors.
Tier 3 – Specialist Child and Young People's Mental Health Services, CYPMHs / CAMHs
Tier 4 – Inpatient / Highly specialised mental health services.
Tier 1 in Cambridgeshire
If you have concerns about your child talk to the class teacher and SENCO or your GP who can offer support and things to try.
Keep Your Head brings together good, reliable information on mental health and wellbeing for children and young people as well as their families and carers.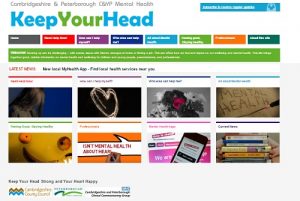 YoungMinds offers free confidential online and telephone support to anyone worried about the emotional and mental wellbeing of a child or young person up to the age of 25. You can call the free parents' helpline on 0808 802 5544 from 9.30am to 4pm, Monday to Friday or look at the website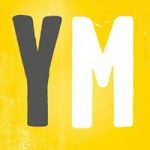 Tier 2 in Cambridgeshire
YOUnited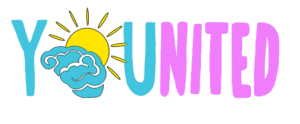 A new partnership called Younited is bringing together emotional wellbeing services across the county for children, young people and their families, to improve access and support.
From 1 July 2021, local services will be provided by Cambridgeshire and Peterborough NHS Foundation Trust (CPFT) under a partnership agreement with Cambridgeshire Community Service NHS Trust, Centre 33 and Ormiston Families.  Together they will bring their expertise to support children and young people aged 0-25 with their mental health and wellbeing.  
YOUnited offers help to children and young people with their emotional wellbeing and mental health registered with a GP in Cambridgeshire and Peterborough. It is available to those up to the age of 25 and offers a range of support including therapies, counselling and guided self-help.
Referrals can be made to YOUnited by a GP or any professional working with children or young people. Further information about the service is available here and up to date referral information is here.

CHUMS
Please note from 1st July 2021, CHUMS no longer delivers the Emotional Wellbeing Service in Cambridgeshire and Peterborough and this portal is now closed for referrals.
Kooth is the free online service that offers emotional and mental health support for children and young people aged 11 – 19. Children and young people can have a "drop-in" chat with a counsellor or therapist or book a one-to-one session. No referral is needed to access this service – its self-serve.
Tier 3 in Cambridgeshire
There are a range of services for those experiencing moderate to severe mental health issues.  The Children and Adolescents Mental Health Service (CAMHS) work with those experiencing anxiety, low mood, depression, self-harm, obsessive-compulsive disorders, psychosis and the effects of trauma.
From 1 July 2021, all referrals to Child and Adolescent Mental Health Services (CAMHS) should be made to YOUnited. Up to date referral information can be found here.
Tiers 3 and 4 Preventing Inappropriate Admissions to mental health hospitals for children and young people with Special Educational Needs and/or Disabilities (SEND).  
The NHS has committed to significantly reducing the number of children and young people with a learning disability, autism or both being cared for in an inpatient facility / hospital.  There is help and support to work to help children and young people be treated and supported from home. The NHS working with the Eastern Region Parent Carer Forums has written a parent carer guide to these services.
Dynamic Support Registers of Children / Young People who need extra support
Local health and social care services need to know who is most at risk of inappropriate responses by services.  CCGs must now have a register of children and young people who have a Learning Disability, Autism or both and are at risk of going into, or are in, inpatient mental health settings.  This is part of Building the Right Support.  The register, called the Dynamic Support Register (DSR) should help children, young people and adults get the support they need before their problems get too serious and certainly before they need to go to hospital.
Your child, young person or adult should be on this register if they:
Are currently in a hospital setting;
Are referred for or accessing specialised services for challenging behaviour (e.g. intensive support services, specialist short breaks, special schools, residential care and supported living);
Are subject to the provisions of the Mental Health Act or subject to Deprivation of Liberty safeguards;
Have had a previous hospital stay (for example, within the last 5 years);
Are / were involved with the youth or criminal justice system (for example, within the last 12 months);
are children in 52-week educational placements;
are in receipt of NHS Continuing Health care (CHC) funding;
are in receipt of services from youth offending teams (YOT).
Children and young people up to the age of 18 who need extra support (see list on page 4) have the right to a Care, Education, Treatment review (CETR).  A CETR should start when a hospital admission is being considered.  You also have the right to ask for a CETR for your child or young person at any time if you have concerns about a placement breakdown, if there is a crisis or if there is a risk of inpatient admission.
If your young person is over 18, this will be called a Care Treatment Review (CTR).
CETRs are for children and young people who have learning disabilities and/or autism and who have been, or may about to be admitted to a specialist mental health hospital (Tier 3 or Tier 4).  The CETR makes sure that local services (social care, Special Educational Needs (SEN) Team and school or college) are involved so all issues can be addressed and solutions found.
The NHS, together with Local Authorities are moving towards the aim of having one person, a Keyworker, as the central point of contact for a child or young person with a learning disability, autism or both who has a mental health condition, and their family members and carers, and the services involved in their care.  At the moment in the East of England, the Keyworkers are part of an 18-month pilot project running in just two areas – Bedfordshire, Luton & Milton Keynes and Hertfordshire.  Keyworkers in these pilot areas will only be for a small number of children and young people who:
Have been diagnosed with a learning disability and/ or autism;
Are under 18 years old or have yet to move to adult services;
Are currently an inpatient in a mental health hospital, or are considered to be at risk of a hospital admission.
Tier 4 in Cambridgeshire
There are a number of specialist in-patient units across Cambridgeshire that may treat our children and young people:  occasionally specialist places are used further afield.  Admission to these specialist units is made by the doctors and clinicians that are supporting the child or young person.  Some admissions are planned and some may be emergency admissions.